After a globetrotting first semester featuring online interviews and performances with electronic music producers as far away as London and Paris to Minneapolis, two Montgomery County Community College faculty members are back to highlight more talented artists, this time from our area.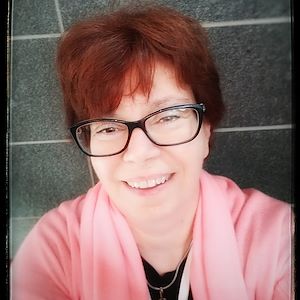 Hosted by Computer Science Professor Kendall Martin and Sound Recording and Music Technology Instructor Jen Mitlas, "Montco@Home: Local Perspectives on Electronic Music - Spring 2021 Virtual Series" invites musicians and programmers from the local Pennsylvania and New York region to perform and present the methods they use to create electronic music.
The lineup of guests includes MCCC and Temple University graduates, one of the few female Ableton Certified trainers in the world, and a local DJ/hip hop producer/professor. Each interview is conducted over Zoom and is free and open to the community.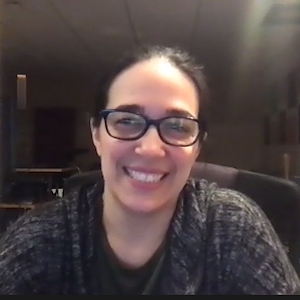 Each interview Martin and Mitlas set out to demonstrate for students how artistic fields, like music, are heavily integrated with technical disciplines like programming, and connect students with a diversity of views and talents that can open their minds to an array of projects possible and the range of talented people producing works of art. The faculty members recently were awarded an MCCC 2020-2021 Year of Learning Innovation Grant for their efforts.
During the first episode of the new semester Feb. 4, Martin and Mitlas spoke to Dr. V.J. Manzo, Associate Professor of Music Technology and Cognition at Worcester Polytechnic Institute (WPI). Manzo is a composer and guitarist with research interests in theory and composition, artificial intelligence, interactive music systems, and music cognition.
Manzo, who holds a Ph.D. from Temple University and a master's degree in music from New York University, facetiously credited his success to it all being "a complete fluke." Yet he stressed the importance of taking chances and not being afraid to fail.
"My guiding principle is to go toward what's interesting," he said. "I'm just throwing darts at the wall. Some darts stick. Some darts don't stick. You've got to try things. Some pursuits I've tried I've realized that's a discipline I'll admire from a distance. Others have changed the fiber of my being."
Manzo is author of several books published by Oxford University Press including "Max/MSP/Jitter for Music," "Foundations of Music Technology," and co-author of "Interactive Composition" and "Environmental Sound Artists." He has created numerous software projects including the Modal Object Library, a collection of programming objects to control harmony in algorithmic and electro-acoustic compositions, and EAMIR, an open-source project and non-profit charity organization that supports composition, performance, education, and research through accessible technology-based musical instruments.
At WPI, he is the founding director and principal investigator of the Interactive Music Systems Lab (IMSLab) and the Electric Guitar Innovation Lab (EGIL), and a co-director of the Media Arts Group Innovation Center (MAGIC).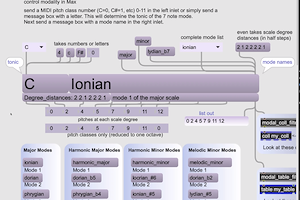 Before giving a demonstration of his process composing music using tools like the Max visual programming language software, Manzo challenged students to consider the audience for whom they're writing their own music.
"Think about the audience you care about," he said. "Think about the multimedia experience you want them to have. Do you want to wow them? Move them? Move them in what way? Make them laugh? Remind them of beauty in the world? Then do that thing. Find or build the tools to do that thing."
The next episode in the Montco@Home series will begin Feb. 23 with guest Michael D'Ericco. D'Ericco initiated the Electronic Digital Instrument program at Albright College, allowing students to take applied music lessons in DJing, beat making, synthesis, and other forms of digital music production.
As a DJ and producer of hip-hop and electronic dance music, he has performed and collaborated with hip-hop and electronic dance music artists from Boston to Los Angeles. As a digital media artist, he has worked as a sound designer for virtual reality art installations and experimental video games, and he has developed mobile apps for music and multimedia annotation.
His research interests include hip-hop, electronic dance music, popular music and technology, video games, and emerging digital media. His book project, "Push: Software Design and the Cultural Politics of Music Production," examines how trends in music software and digital instrument design influence the composition and production of electronic music.
He currently serves on the executive committee for the U.S. branch of the International Association for the Study of Popular Music, and is a former technical editor of two online music journals, Echo: a music-centered journal and Ethnomusicology Review.
He holds degrees in musicology, music, and music education from UCLA, Tufts University, and the University of New Hampshire, and has served on the faculty of music, music industry, and media studies departments at Pitzer College, Pomona College, and UCLA. He is on the executive board for Lion Records at Albright.
For more information, contact Integrated Learning at IntegratedLearning@mc3.edu.