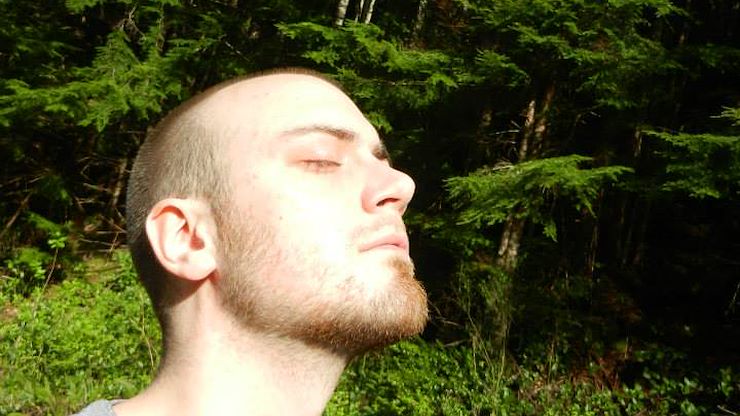 Two Montgomery County Community College faculty members continued their exploration of the world of cutting-edge, electronic music production, with their latest guest advocating teamwork and trial and error when creating original work.
Sound Recording and Music Technology (SRT) Instructor Jen Mitlas and Computer Science Professor Kendall Martin released the third episode of their interview series "Montco@Home: A Global Perspective on Electronic Music" featuring special guest Ryan Fougner, an electronic music producer. Typically the show is streamed and recorded live on Zoom to allow audience members an opportunity to ask questions of the artists. Due to special circumstances, Mitlas and Martin prerecorded the interview with Fougner and posted the episode on the College's YouTube channel.
Fougner said he didn't come from traditional music background. He doesn't have a musical family and wasn't classically trained in music. Instead he began by following his instincts when he first started writing songs.
"I've always found it enjoyable to just pick up a guitar and mess around with it," he said. "In the beginning, I just picked up a guitar and played what I liked to hear."
Fougner, a self-described digital nomad, moves back and forth between his workstations in Minneapolis, Minn. and Washington State to create content for "To the Sun," the name of his music.
"A bit of a human interface device junkie, (Fougner) is fervent to hasten the closing of the gap between mind, body and machine, potentially looking to turn any mundane action into a novel musical instrument," according to his biography.
Mitlas said Fougner brought up an excellent point when he said he promoted the exploration of music for beginners. She agreed it was important for people new to the genre not to worry as much about learning the rules of music theory. Martin agreed saying the barriers to accessing and making music can sometimes be more hurtful than helpful for people just starting out.
"You shouldn't have to practice scales for two-and-a-half years before you can enjoy making music," she said.
"You should just enjoy the pleasure of making music," said Mitlas.
Some of the software programs that Fougner uses regularly are designed with beginners in mind.
"They're able to teach a complete novice how to play," he said, "how to jam."
Those programs also identify rhythms and musical patterns a user may unconsciously be playing and reward them by building songs based on those rhythms, he said.
"That's the human experience," said Martin. "You start being in the womb just hearing this rhythm. These aspects are native to being a human being."
"Everything is just a function of time," said Fougner. "That's what rhythm is. It's just time patterns."
Fougner also focused on the belief that collaboration in music is "essential."
"It brings something new to the table. You can get stagnant easily as far as music goes or anything else," he said. "All you have to do is introduce a new mind to the process and it will create something new that couldn't exist alone in either case."
"Montco@Home" is a monthly series, which began in September, and is conducted entirely online. It includes half-hour conversations with sound designers, creators of audio/video interactive installations, music producers and programmers from around the world, all of whom work in the field of music technology
The next episode of the series is scheduled for Thursday, Dec. 10 at 4:30 p.m. on Zoom, featuring special guest Rachel K. Collier, a Welsh-born electronic music star. Collier will discuss her career in electronic music live from London. She is known for using a multi-instrument technical setup to enable her to perform her song-based, high energy studio productions in a live setting. For more information about the upcoming event, contact Integrated Learning.