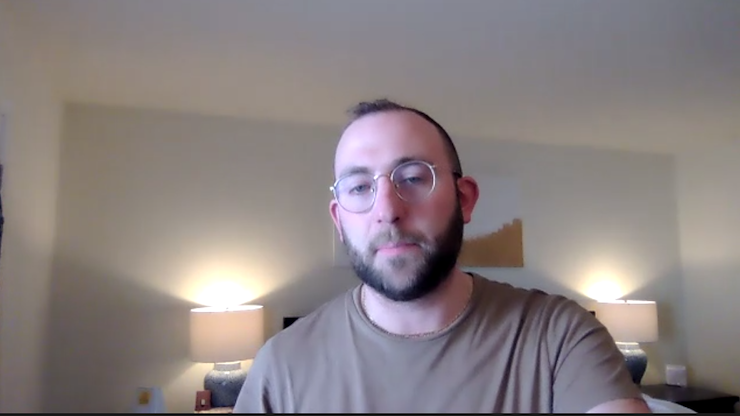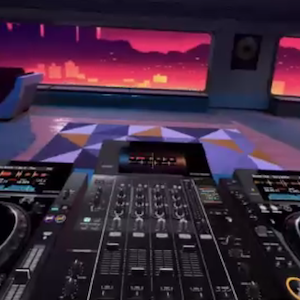 The future of making music is in the world of virtual and augmented reality, according to one industry expert.
Dr. Michael D'Ericco, an assistant professor of music at Albright College, was the most recent guest on the online series "Montco@Home: Local Perspectives on Electronic Music," where he talked about how living in quarantine for the past year due to the pandemic has sparked a "renaissance" in gaming and augmented reality technology that as a result is being applied to live music and performing more than ever.
"The pandemic forced musicians and composers to think outside the box," he said. "Things like (rapper) Travis Scott's "Fortnite" concert was the most well-attended concert ever. It's a signal for the music industry to move toward the game industry."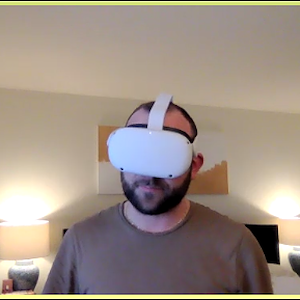 D'Ericco later gave a demonstration of some of the latest virtual reality programs used by DJs and other professionals online including the Modulia studio, the Korg gadget app and SynthVR. Each program feels like a video game in its design but the controls are modeled off of real-world electronic music instruments.
"The future of the music and game industries is the future of the entertainment industry," said D'Ericco. "That's how we should be thinking about jobs."
Hosted by Computer Science Professor Kendall Martin and Sound Recording and Music Technology Instructor Jen Mitlas, "Monco@Home" invites musicians and programmers from the local Pennsylvania and New York region to perform and present the methods they use to create electronic music.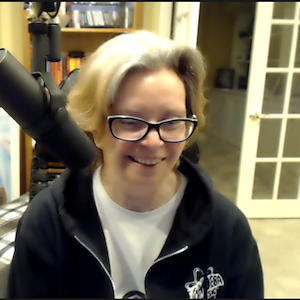 D'Ericco initiated the Electronic Digital Instrument program at Albright, allowing students to take applied music lessons in DJing, beat making, synthesis, and other forms of digital music production.
As a DJ and producer of hip-hop and electronic dance music, he has performed and collaborated with hip-hop and electronic dance music artists from Boston to Los Angeles. As a digital media artist, he has worked as a sound designer for virtual reality art installations and experimental video games, and he has developed mobile apps for music and multimedia annotation.
His research interests include hip-hop, electronic dance music, popular music and technology, video games, and emerging digital media. His book project, "Push: Software Design and the Cultural Politics of Music Production," examines how trends in music software and digital instrument design influence the composition and production of electronic music.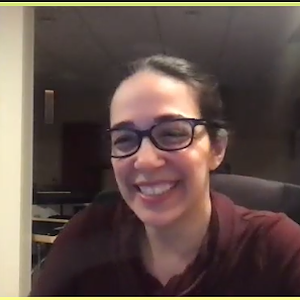 He currently serves on the executive committee for the U.S. branch of the International Association for the Study of Popular Music and is a former technical editor of two online music journals, Echo: a music-centered journal and Ethnomusicology Review.
D'Ericco holds degrees in musicology, music, and music education from UCLA, Tufts University, and the University of New Hampshire, and has served on the faculty of music, music industry, and media studies departments at Pitzer College, Pomona College, and UCLA. He is on the executive board for Lion Records at Albright.
The penultimate episode of Montco@Home for the spring semester is scheduled for March 24 at 1 p.m. featuring Brandon Heffley. The event is free and open to the community.
Hefley is an experienced producer and engineer with a proven history of working in the music industry. Skilled in audio engineering, songwriting, audio recording, sound design, and music production, he is a strong business development professional working on an Associate of Arts and Sciences focused in Sound Recording Technology from Montgomery County Community College (2020).
Hefley is a BMI songwriter, self-published artist, focused on electronic and house music. He's also an Ableton and controller expert, emphasizing both recording production and live performance.
For more information, email Integrated Learning at IntegratedLearning@mc3.edu.