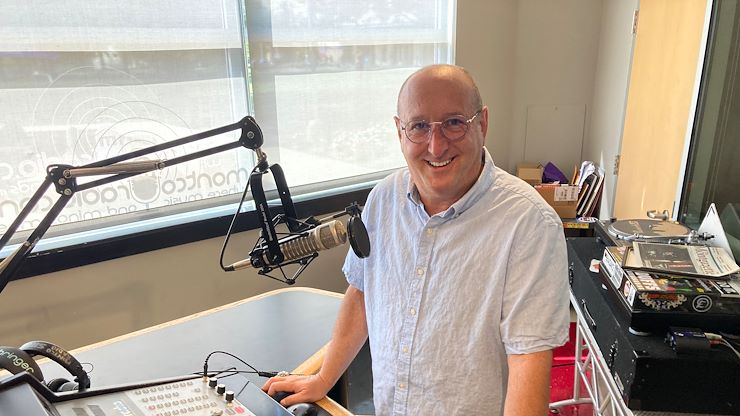 He's interviewed sports legends like Muhammad Ali, Michael Jordan and Jack Nicklaus, held announcing jobs for the Philadelphia Eagles and Villanova Wildcats and filled the airwaves in the Delaware Valley for over 45 years. Now a Montgomery County Community College faculty member is being honored for a legendary career in sports broadcasting.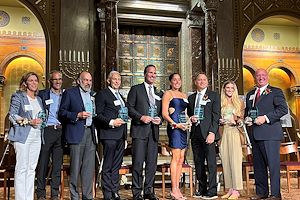 Mass Media Studies and Production Senior Lecturer Jeff Asch was recently inducted into the Philadelphia Jewish Sports Hall of Fame. The veteran broadcaster, who most recently capped a nearly quarter century career on-air at KYW Newsradio, accepted the award at the organization's 24th induction ceremony Wednesday, Sept. 21 at Rodeph Shalom in Philadelphia.
The Hall of Fame "honors and takes pride in the achievements of Jewish athletes and others in the world of sports who have grown up or worked in the Greater Philadelphia area," according to its website. Past inductees include Eagles Executive Vice President and General Manager Howie Roseman, former Philadelphia Phillies outfielder, former Senior Vice President and General Manager and current broadcaster Ruben Amaro Jr., broadcasters Michael Barkann, Howard Eskin and Glen Macnow, former Philadelphia 76ers head coach Larry Brown, and Eagles play-by-play radio announcer Merrill Reese.
"When they called me on the telephone to tell me I'd be inducted, I paused and then I started to cry a little," said Asch, who lives in Blue Bell. "I just was like 'Wow, I can't believe this.' The hall of fame is something you just never dream of. So, it was very exciting."
Asch got his start as a faculty member at MCCC in 2000 teaching broadcast newswriting. He also taught at La Salle University for 21 years, beginning in 1992. At MCCC, Asch advises Communicating Arts Production Group (CAPG), the video production club, and Montco Radio. His youngest son, Michael, is a Montco Radio alum.
"I'm getting the best of both worlds," he said. "I'm teaching, I'm advising television and radio. What's better than that?"
In addition to broadcasting, he said, teaching has become one of his greatest passions in life.
"It's one thing I want to do until I can't do it anymore," he said. "This is, to me, a kick. I love it. I love the camaraderie with the students. I think they respect me because when I tell them that this is the way it's done, it's not because I read it out of a book, it's because I live it every day."
A foot in the door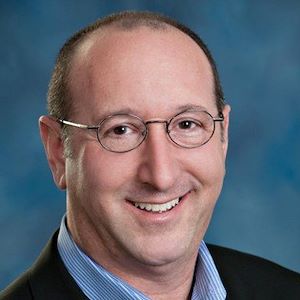 The Central High School graduate said he was just 17 years old when he decided what he wanted to do with his life. He realized he was passionate about three things: sports, traveling and television.
"I put the three together and said sports broadcasting" would be his career choice, he said.
Asch attended Temple University, earning a bachelor's degree in radio, television and film before beginning his long career.
"The only job I ever applied for was my first job," he said. "Every job after that, and I've had a lot of jobs, people have come to me. That's what I tell my students. Once you get your foot in the door, then it's up to you. Once you're in, you don't know whether you're going to end up in Illinois, or Washington or Guam."
Asch's first job out of college was working at the small radio station WQIQ 1590 AM in Aston, Pa., where he was hired as the sports director.
"I probably worked 60-70 hours a week and made $125," he quipped, "and thought this was the greatest thing since sliced bread."
Interviewing the greatest
From there, his career began to snowball. He worked as a sports producer and talk show host at WCAU-AM 1210 radio (now WPHT), a CBS-owned and operated station, "arguably one of the top radio stations in the country," said Asch.
At the time, the radio station was located in the same building as the then local CBS TV affiliate, WCAU-TV (now NBC10). It was there he became acquainted with Al Meltzer, the sports director at the station.
"He is also a hall-of-famer, he was in Philadelphia broadcasting for a long, long time," he said. "He came down the hall one time to the radio station and said, 'Do you want to be our weekend sports producer at channel 10?' I said 'Sure, what does that mean?' I had no idea what a sports producer did in television. He said, 'Don't worry, you'll learn.'"
Asch worked at the TV station for the next 12 years as a producer, reporter and anchor. Highlights from that time include interviewing the likes of boxing greats Muhammad Ali and Mike Tyson, pro golfers Jack Nicklaus and Arnold Palmer and basketball superstars like Michael Jordan and Charles Barkley, the latter whom Asch considers a friend to this day.
"The one I always wanted to meet was Muhammad Ali," said Asch. "So, when I got to interview him, I was like a little kid in a candy store."
The former heavyweight champion was in Philadelphia hosting a boxing clinic for children at Joe Frazier's Gym on North Broad Street.
"They were enemies back in the day," said Asch of Ali and Frazier. "But then as life went on, they became friends, and he was helping out Joe Frazier by doing a clinic."
Unfortunately, Ali's Parkinson's disease had gotten to the point where he spoke so softly, and it was so loud in the gym that Asch couldn't remember a word he said.
"But just to be able to say that I met him and interviewed him was unbelievable," he said. "Michael Jordan- same thing. I got to talk to him a little bit off microphone. You meet these superstars and I'm saying to myself 'the whole world wishes they could be where I am right now.' It was still fun and games for me."
Other career pursuits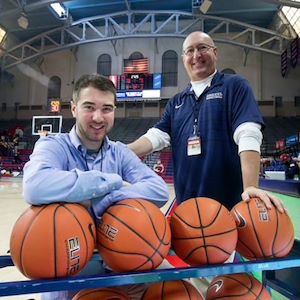 After nearly 15 years, Asch said he decided he wanted to explore other interests and left the TV station. He went to work for CCI Communications for about a year and a half, and created the TV series, "Inside Golf," promoting all things golf in the Philadelphia & surrounding region. The show, which debuted Jan. 1, 1998, is the longest running regional TV show in the history of NBC Sports Philadelphia (formerly Comcast SportsNet).
For the last 18 seasons, Asch has been the internal public address announcer during Eagles home games. He's responsible for transmitting official statistics to the members of the media in the press box.
"The people in the stadium don't hear me, but the press does," he said.
Last year, he became the public address announcer for the Villanova women's volleyball and men's and women's lacrosse teams.
Signing off
In 1998, Asch got a call from KYW Newsradio 1060 AM (and now 103.9 FM) looking for on-air talent. That call changed his life, as he'd spend the next 24 years working for the station.
"Here again, they sought me," he said. "I didn't have to interview or anything like that."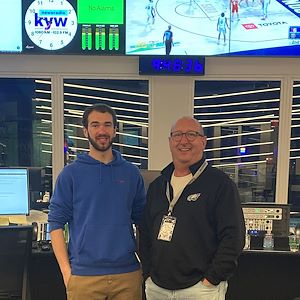 Four months ago, Asch signed off from the station, and the airwaves, for the last time. His final broadcast was extra special, he said, as his wife, Susan, was on hand to watch him anchor the newscast. In fact, his oldest son, David, who also works at the station, sat at the editor's desk.
"There were a lot of tears," said Asch, adding he broke format in the remaining three minutes of the broadcast to thank everyone, including the audience, who had been with him for over four decades. "You don't know who knows you, who listens to you, reads what you say. I just thanked them for allowing me to be able to give them information and entertain them for the last 45 years. In media, if you don't have an audience, you've got nothing. It was very emotional."
The last four months he's been away from the microphone have been great, he said. While Asch misses the newsroom camaraderie and being on the air, he's just as happy continuing to teach and inspire the next generation of broadcasters like him in the classroom.
"I've had students that make me so proud," he said. "I've had interns that make so proud that have gone on to bigger and better things. To have Montco students come back to me and say, 'Your class really made a difference with me getting a job or keeping a job or being better at my job.' It doesn't get any better than that."