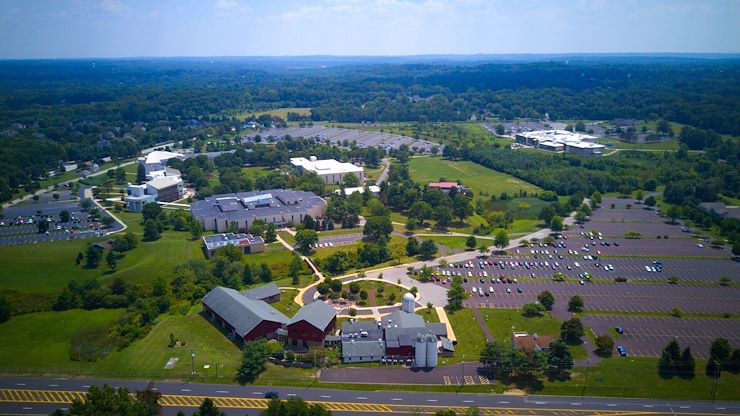 Montgomery County Community College presents a College & Career Series Nov. 14 - 21 to provide prospective and current students with the opportunity to learn about a variety of the College's different programs and career pathways.
The online series is ideal for those who are not sure of what they want to do professionally.
"The focus is on our different programs, and career outcomes that are attainable in these respective professions," said Michael Harcum, MCCC's Director of Admissions and Recruitment. "It also gives an opportunity to learn more about the support available via our career services and alumni engagement team."
In addition to those in the community who are welcome to attend, the Series also is ideal for current students who are undecided. They can learn about opportunities in the field of Biotechnology and Computer Science on Nov. 14; Nursing on Nov. 15; Physical Therapy Assistant on Nov. 16; Dental Hygiene, Massage Therapy and Medical Laboratory Technician on Nov. 17; and Radiography and Advanced Imaging Modalities on Nov. 21. All sessions take place from 6 p.m. to 7 p.m.
These virtual presentations are free and can be attended from the convenience of your home. Registration is required in advance, and participants can attend as many sessions as they would like to enable them to explore all that MCCC has to offer.
"Each event will be an hour in length, and students will have the opportunity to meet live members of the admissions team, our esteemed faculty, and members of our career services department," he said.
Harcum said that a primary goal of the Series is to help people get an idea of what they may want to study before attending the College so that they can feel confident in their future area of study.
"We hope participants are able to see the mission of the College, which is access," he said.
The Series also provides prospective students with inside access, in addition to insight on the current job market.
"We are giving them access to our faculty even before they are an existing student," Harcum said, adding, "They can have a glimpse of what the day in the life of a Montco student would look like."
The online Series is kept small intentionally.
"At Montco you aren't just a number," he said. "These small-sized sessions are a great way for prospective students to ask questions, learn more and connect with our faculty," he said.
Harcum brought attention to all the wonderful accomplishments of the College's faculty that aren't always publicized.
"Over 35% of our faculty have doctorate degrees, many have publications – they do a lot of great work," he said. "They have a wealth of knowledge in their respective fields."
The College & Career Series takes place in anticipation of the spring semester which begins on January 18, 2023, with registration currently open.
"We want prospective students to think about spring enrollment and start with us in January," Harcum said.