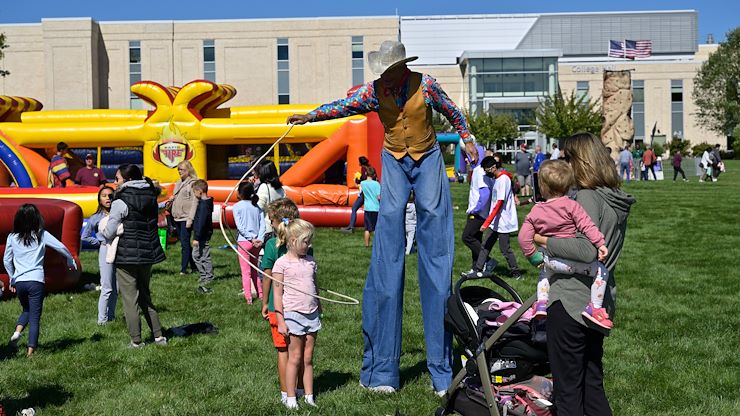 Families in search of some early fall fun can look no further as Whitpain Township and Montgomery County Community College (MCCC) get set to host the annual Whitpain Community Festival Saturday, Sept. 30, at noon on MCCC's Blue Bell Campus, 340 DeKalb Pike, Blue Bell.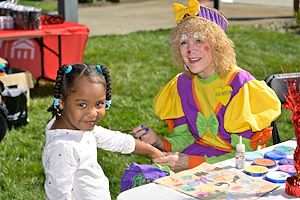 The free event, open to the public, kicks off Friday evening, Sept. 29, from 5:30 to 8 p.m. with the Big Rig Roundup in the Morris Road parking lot, sponsored by Luke McCarty State Farm. Children of all ages can climb in, look at and play on some of the unique trucks and equipment used by the local emergency services and public works departments. The event includes a minimal noise half hour from 5:30 to 6 p.m., during which time, there will be no sirens, horns or loud engines running.
The following day's Festival activities start at noon with local craft vendors, pumpkin patch, petting zoo, pony rides, hayrides, children's games and a rock wall. Food trucks will line the festival beginning at noon and a beer garden will be open for visitors over 21 years old from 2-8 p.m.
Tours of the newly redesigned theater of the Montco Cultural Center will also be held. Alumni are welcome and should stop by the alumni table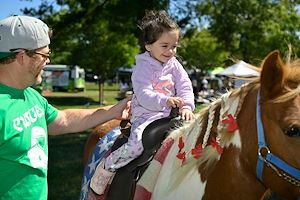 MCCC students will also host a health expo with display tables of health care information during the day. Additionally, students will help register volunteers for the National Bone Marrow Registry. Anyone between the ages of 18 and 60 can submit a cheek swab and complete the required paperwork to be added to this life-saving registry.
The Whitpain Festival will have plenty of live performances throughout the day as well. Fort Washington School of Rock will hit the stage from 2:30-3:15 p.m. followed by Montco Student Band from 3:30-4:15 p.m. Rounding out the night are The Wonton Soups from 5-6 p.m. before The Sofa Kings take the stage at 7 p.m.
The Festival wouldn't be complete without a fireworks display to dazzle the night sky behind College Hall at 8:15 p.m.
Any updates about the events will be shared on the Festival website and on Facebook page and on MCCC's events calendar.
MCCC and Whitpain Township thank the many volunteers and sponsors who make the annual family events possible. This year's sponsors include MCCC, The Foley Hillsley Group, Whitpain Township, McCaffrey's Food Markets, Janney Montgomery Scott Pattitucci Wealth Management, Professional Data Solutions, Mid Atlantic Construction, TransNet, Genisys Credit Union, Blue Bell Rotary Club, State Rep. Matt Bradford, Sesame/Rockwood Day Camp, the Whitpain Police Association and Chambers Associates.
Updated 9/18/2023