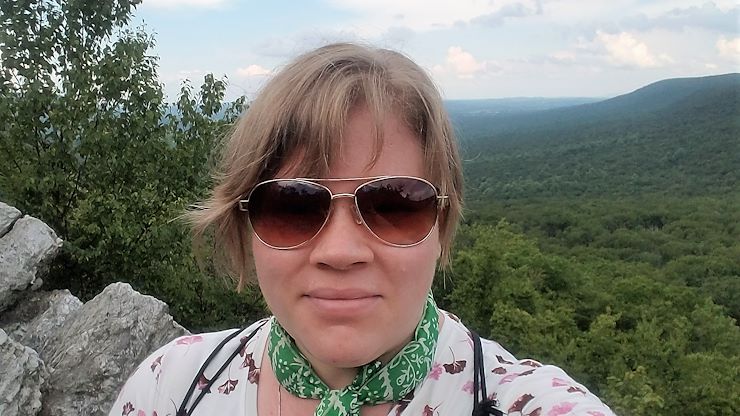 As an adult learner, Jessica Hille knows how challenging it can be to leave a career and go back to school. The 33-year-old worked for over a decade as a Certified Nursing Assistant (CNA) before making the decision to leave the field and pursue an associate's degree in dental hygiene at Montgomery County Community College.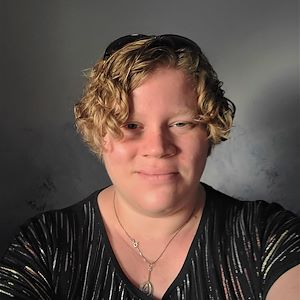 For the past five years, Hille has faced several obstacles in her degree pursuit, including balancing a full-time job and trying to complete her program during a pandemic. However, this past August, she was rewarded for her efforts as she was named the recipient of the Dr. Victoria L. Bastecki-Perez Presidential Scholarship sponsored by the Dental Hygiene Advisory Committee. The award is one of 11 new scholarships established by the MCCC Foundation to celebrate Dr. Bastecki-Perez's inauguration as MCCC's sixth president.
"The Dental Hygiene program started this scholarship to honor Dr. Bastecki-Perez's inauguration as President, because Dr. Bastecki-Perez was a dental hygienist," said Kimberly A. (Erdman) Beadencup, Director Dental Hygiene Program. "She started her career in academics as a professor of dental hygiene and came to Montco to serve as the Dental Hygiene program director."
The scholarship, Hille said, will be put to good use.
"This is another way to decrease the barriers to education that working students face," she wrote in her thank you letter, after learning she'd received the scholarship. "I hope with this assistance, I will be able to focus more on my studies and successfully complete my dental hygiene degree."
The 2006 Daniel Boone High School graduate from Douglassville, Berks County, said her decision to change careers was not an easy one to make but it was the right one for her.
"Working as a CNA was not my thing," she said. "There are a lot of parts of that job that are either laborious and quickly break down your body or it's very challenging because there are patients with special needs or behavioral problems. I liked taking care of people but it became too much for me to handle."
Hille, who's slated to graduate from MCCC this December, started her former career while she was still a senior in high school in 2005. She worked as a CNA for 10 years. She started at MCCC in the fall of 2016 at Pottstown Campus by taking the prerequisite courses for the Dental Hygiene Program. She then began her major courses at Blue Bell Campus.
"It's been wonderful," she said. "Especially with the Dental Hygiene Program, my professors have done a good job working with us. I feel any time I've reached out they get back to me to help me."
The pandemic though tested Hille and her classmates. Unlike some degree programs where students could continue studying online without much disruption to their progress, dental hygiene students needed in-person instruction.
"We can't get a degree online; we have to see patients," she said. "We should have been able to graduate last spring. Now we're here until December." Yet the unique experience has been a bonding agent for Hille and her dental hygiene classmates.
"We really are a close-knit group. The class of 2021 Dental Hygiene Program," she said. "We work together and make sure everyone is taken care of."
After leaving her CNA position, Hille began working full-time for a manufacturing company while studying at the College. As she's gotten closer to graduating from the Dental Hygiene Program, she's needed more time to devote to studying, so she quit her manufacturing position. She currently works part-time for a food delivery service in order to make enough money to pay bills while still having the time she needs to study for her upcoming board exams. She currently lives at home with her 70-year-old dad, Mark, an MCCC alumnus, and her sister, a homecare nurse for children with special needs.
If all goes according to plan, Hille said she'll continue her education after graduation and pursue bachelor's and master's degrees in dental hygiene. Before that though, she wants to start working again.
"I think I really want to take a break and go and work in private practice first though," she said. "Then I'll continue my education after that."
As her education at the College comes to a close, Hille said the scholarship comes as a welcome relief, given the challenges she has faced.
"This scholarship is particularly appreciated with all of the hardships that my classmates and I have been experiencing over the last year due to the COVID-19 pandemic. It has been amazing watching how hard the professors and instructors are working on our behalf to figure out how we can continue with our program and further our progress toward our degree," she said in her thank you letter. "I am really impressed by my classmates and how strong they are being to keep going to continue their progress and support each other during this difficult time. Thank you again for this generous assistance to help further my classmates and my own progress toward my dental hygiene degree."
MCCC's Dental Hygiene associate's degree program prepares students to work as a dental hygienist in a variety of settings and to provide preventative and therapeutic oral care to the public. Upon successful completion of the Dental Hygiene program, students will receive an Associate of Applied Science degree and be eligible to take both the National Board Dental Hygiene Examination (NBDHE) and the regional Commission of Dental Competency Assessments (CDCA) examinations required to obtain licensure as a registered dental hygienist.
Established in 1983, the MCCC Foundation provides scholarships for deserving students, grants for faculty projects, equipment and technology, emergency funds for students in need, support for cultural enrichment activities on campus, financial resources for other college programs and activities. During the 2020-2021 school year, the MCCC Foundation awarded 447 scholarships to students.