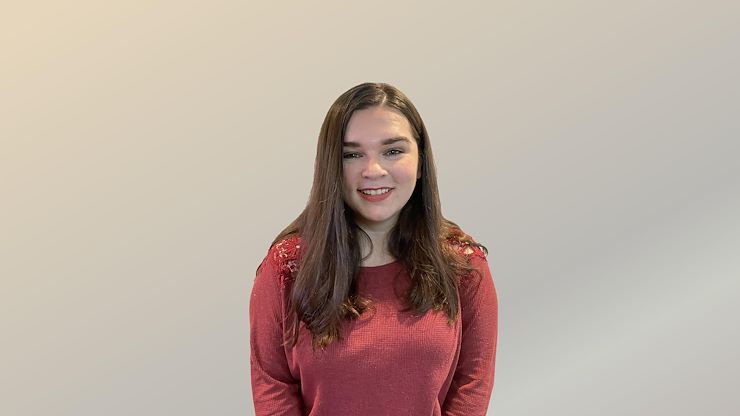 When the COVID-19 pandemic paused the world, it provided time for many people to reflect on their careers and goals. For Lynne LaBate, of Bethlehem, it was time for her to make a change.
"When the pandemic hit, I was the only one left working in the office, and I started thinking, 'what is my end goal,'" she said, noting that there were no opportunities for advancement.
LaBate worked in an office job for more than three years following her graduation from Montgomery County Community College where she earned her associate's degree in Liberal Studies.
"I can't say enough about the Medical Billing Specialist Program and how it helped me to switch my career path in a short amount of time," Lynne LaBate said. "It is very affordable and going anywhere else would be much more expensive. I had my reservations at first about changing careers, but I'm so glad I did."
As she explored different programs that would help her change her career path, she knew she wanted to find an affordable, convenient option. She thought one of the advantages of attending MCCC was that she was able to graduate without incurring any tuition debt. Based on her positive experience, she decided to return to her alma mater to see what was available.
"I looked at Montco's website and read about the Medical Billing Specialist Program and how it would help me change my career path," LaBate said. "I contacted Bernie (Bernadette DeBias) and she answered all of my questions."
MCCC's Medical Billing Specialist Program provides a strong foundation in medical billing, coding and medical administrative responsibilities. The 186-hour program prepares students to work in office clinical settings such as hospitals, doctors' offices and outpatient centers, as well as insurance companies and other healthcare-related companies.
At the conclusion of the program, students are qualified to take the national certification exam for Certified Billing and Coding Specialist (CBCS) through the National Healthcareer Association.
After learning more about the program, LaBate decided to enroll. She started the program in September when the fall semester began. Even though LaBate lives a considerable distance away from MCCC's Pottstown and Blue Bell campuses, the program was accessible because of its online format.
"The instructors were so knowledgeable in the study material; there was never a question that went unanswered. From our studies in class, to hypothetical scenarios in the medical billing and coding field, and even with the job-finding process, they were helpful and supportive during every step of the process," she said. "There was so much information packed into what was just a short amount of time we spent with them."
After four months of classes, LaBate now has a Medical Billing Specialist Certificate, the CBCS industry certification (which she passed with above-average scores) and a new job.
"Throughout the program, I constantly was looking for jobs," she said. "Montco's Career Services helped me to update my resume and prepare for interviews, and the program prepared me for the new position."
She landed a job with St. Luke's University Health Network near her home, starting the year with a new career.
"I can't say enough about the Medical Billing Specialist Program and how it helped me to switch my career path in a short amount of time," LaBate said. "It is very affordable and going anywhere else would be much more expensive. I had my reservations at first about changing careers, but I'm so glad I did."