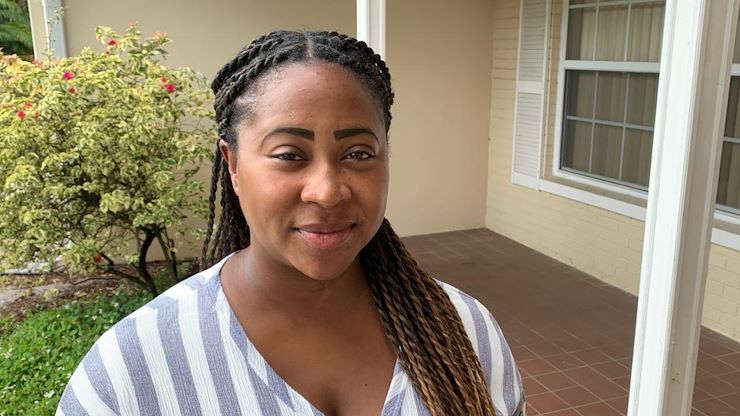 Tara Young was just getting started on a career in fashion when after two years she realized it wasn't her first love.
"I always felt at ease around food and beverages, and I just understood it a little bit better and understood the customer service aspect," Young said.
Regardless of whether she was managing, serving or bartending, her feeling of ease in the restaurant industry led her to a decision to make it her sole focus.
"It didn't always feel like a job, and it felt right to have a job in the restaurant industry," she said.
Entertaining is something that has always come easily to Young and been something she enjoys doing in her spare time. She particularly appreciates the togetherness and reactions to her cooking.
"I had always cooked for friends and family," she said. "I always like to create food to create memories or flash back to memories."
Management aspect of the restaurant industry
As Young started delving more into the management aspect of the restaurant industry, she began investing more time in the kitchen where she worked, to get a better understanding of what makes a restaurant tick.
Her desire to learn even more led her to Montgomery County Community College's Culinary Arts Institute in Lansdale.
"It was close, and I heard really good things about the program," Young said. "It was a much cheaper culinary program than some of the other culinary programs in Philly, and I knew they offered many of the same things and it was way closer than going to Philly."
Already armed with a Bachelor of Science degree in Fashion Merchandising & Management from Philadelphia University (now Thomas Jefferson University), Young was able to transfer credits to MCCC.
"I didn't have to retake classes, like sciences and beginner math classes, to achieve my associate's," she said, adding she was 30 years old when she started at MCCC.
Originally Young planned to just do the school's Baking & Pastry Arts program, but she soon changed her mind.
"I was required to do some intro to culinary classes, and I enjoyed them so much that I added the culinary degree," she said.
Summer courses
To stay on her planned two-year track, Young took summer courses to catch up.
"I learned how to do things properly and in more traditional ways and that helped to understand different cultures," she said. "There is always a base way to cook food from any culture."
Young also enjoyed learning the process of how to cook from the ground up, such as when making sauces or a roux.
"I learned the classic way to start a sauce and build a stock and flavor," she said. "I enjoyed learning the roots of cooking in that sense."
She also appreciated learning the differences between building flavor in culinary versus baking.
"That's what I enjoyed so much about culinary, was that learning this enhanced my skills in baking," she said.
Some of Young's instructors at MCCC had a significant impact on her approach to cooking.
"Chef Stephen Latona, he had a major influence in culinary and Chef Joe Jacques, he was a major influence in the baking and pastry part," Young said.
Private chef business
In 2020 Young graduated from the program with an associate's degree in Culinary Arts and a certificate in Baking & Pastry Arts.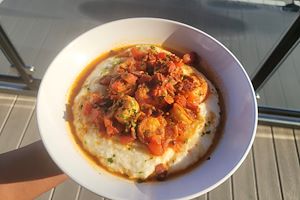 Today, Young has her own private chef business where she makes meals for families or individuals who need meal prep week to week.
"They either don't have the time or don't enjoy cooking," she said. "A majority of the time it's dinners."
Young also has some body-building clients who are looking to meet their high-protein needs through her meals. She has a willingness to cater to different dietary restrictions and needs.
"I'm very allergy-friendly and can do nut-free, vegan, vegetarian," she said. "I customize with each client."
Most of her clients are in Montgomery County, but she also services Delaware and Chester counties.
"I've had people ask me to do a dinner for two for one night when they were celebrating during the pandemic," she said.
Young gets clients through various ways including friends who follow her on social media and being listed on some chef websites, in addition to some other avenues.
"I have some professors at Montco who have helped me get clients," she said.
In addition to her private chef business, Young has a second job at a restaurant that enables her to stay connected to the hustle and bustle of the industry.
"I stayed bartending - it's always been a thing for me to keep up with bartending," she said.
In looking on back, Young credits MCCC for helping her gain and boost her confidence in the culinary world.
"Everything I learned not only helped to better my skills, but it also helped to better me professionally," she said. "I am grateful for the lessons learned and the instructors I met."