Register now for your summer classes!
Summer session is a great time to earn additional credits! With a variety of start dates, find the classes that fit your schedule.
Available sessions
Summer 2020 classes will be moving to online instruction.
| Session | Start date | End date |
| --- | --- | --- |
| 14-week session (online) | 5/18/20 | 8/28/20 |
| 6-week session I (online) | 5/18/20 | 6/29/20 |
| 10-week session (online) | 6/1/20 | 8/12/20 |
| 6-week session II (online) | 7/6/20 | 8/16/20 |
View all upcoming dates & deadlines.
---
Frequently asked questions
Find the answers to the most frequently asked questions for summer 2020.
What is online learning?
Instead of attending class in a traditional classroom setting on our campus, you will take classes online through Blackboard, our learning management system (LMS). Classes are offered in one of the following formats:
Without specific meeting time requirements
With scheduled online meeting times
Faculty members provide instruction and guidance through a variety of tools available in Blackboard, such as online discussions, video lectures, quizzes and assignments.
Online courses have equivalent requirements and outcomes as traditional classroom-based courses.
Online learning overwhelms me. Where do I start?
What if I try an online class but I don't do well? Can I get my money back?
Online courses will follow the College's tuition refund policy which provides guidance on the circumstances in which a tuition refund is issued to credit and non-credit students.
Is the cost of an online class less than an in-person class?
No, summer online classes are the same cost as in-person instruction.
My degree is in the STEM field and I have hands-on labs. Will there be online lab courses?
Yes. We are offering a variety of lab science classes online, including Anatomy & Physiology, Astronomy, Biology, Engineering, Geology, and Microbiology. Some higher-level chemistry classes will not be available until we can resume instruction in the physical labs.
I need to take an art class for my degree. Will art classes be offered online?
Yes. We are offering some of our most popular art classes online, including drawing, painting, and digital photography. Other courses that fulfill the college's Aesthetic Sensibility area for general education include Music Appreciation, Introduction to Theatre, and a variety of art history, film, and literature classes.
I am a senior citizen and plan to take class(es). Because we're not meeting in person, can I still register and participate in online courses?
We welcome all Montgomery County residents ages 65 and older to join us for summer classes. Due to Montco campuses being currently closed, senior citizen students will not be able to register for classes in-person. However, you can register for summer courses online.
---
Current & Returning Students
Ready to register? Browse the course catalog and select your classes.
---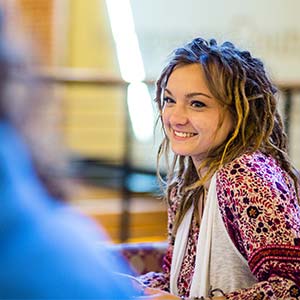 Now that you've applied to Montco, use our handy next steps checklist to register for classes.
---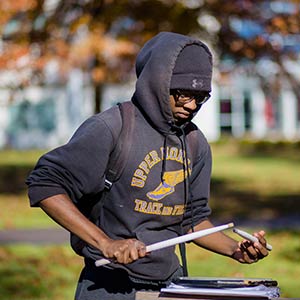 Guest or Visiting Students
Earn college credits at Montco over your break and transfer them back to your home institution.