Take your Montco degree further
Like many of our students, you may plan to start your college education at Montco with the intention of transferring to a four-year school. More than 70 percent of our students successfully transfer to other institutions after earning their associate degrees. By starting here, you can save thousands of dollars in tuition while still receiving a top-notch education. As a transfer student, you may be eligible for additional scholarships, too.
To help ease the transfer process, Montco has agreements with more than 30 Pennsylvania, four-year colleges and universities. We also host Transfer Fairs and Partner Transfer Days to help connect you with four-year college and university representatives.
Though you can find additional information about our transfer agreements online, we encourage you to speak with your advisor about your future plans.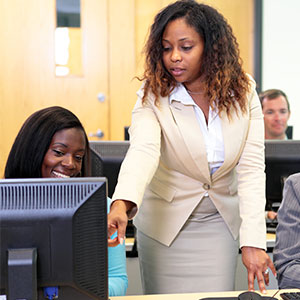 Through our University Center you can earn advanced degrees from four-year institutions onsite at Montco...