Come see what the Hospitality Institute is all about
The Hospitality Institute has quickly become an educational hub for future culinary and pastry arts professionals.
A great way to decide whether the Hospitality Institute is the culinary school for you is to visit our facilities. That way, you get a firsthand look at our state-of-the-art kitchens and classrooms. To schedule a visit, contact us at 215-646-5970 or email culinary@mc3.edu. We look forward to showing you everything we have to offer!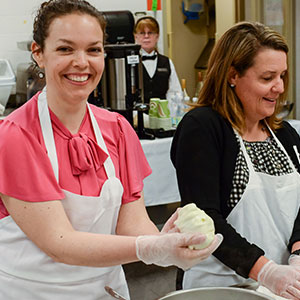 Feed your inner foodie! From dumplings, dim sum and fried rice to street food fusion, come spend an evening with one of our notable chefs.