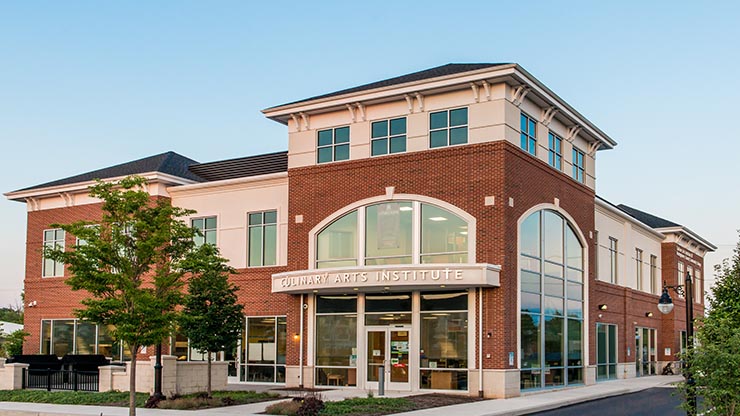 The Culinary Arts Institute (CAI) of Montgomery County Community College is assisting students impacted by the closing of The Art Institute of Philadelphia so they may complete their culinary programs.
CAI offers accredited Culinary Arts and Baking & Pastry programs with many courses closely aligning with those offered by The Art Institute
"We have a transition plan to help students easily transfer in time for the our fall semester, which starts on Wednesday, Aug. 29," said CAI Director Chef John De Pinto. "Additionally, students will save money with CAI's affordable tuition, which is substantially less than The Art Institute's tuition. Financial aid and scholarships are available, too."
For more information and to schedule an appointment, email caiadmissions@mc3.edu or call Chef Ben Vozzo at 267-646-5971.
Classes at CAI are taught by professionally trained chefs who are experts in their fields. CAI's 15,000-square-foot facility, which opened in 2013, features state-of-the-art professional kitchens and SMART classrooms. Students have the opportunity to work in the student-operated retail bakery café and restaurant, where they can develop their skills in food preparation and presentation and customer service.
Located at 1400 Forty Foot Road, Lansdale, CAI is only minutes from the Blue Route (I-476) and the Pennslvania Turnpike and is easily accessible for Art Institute students.