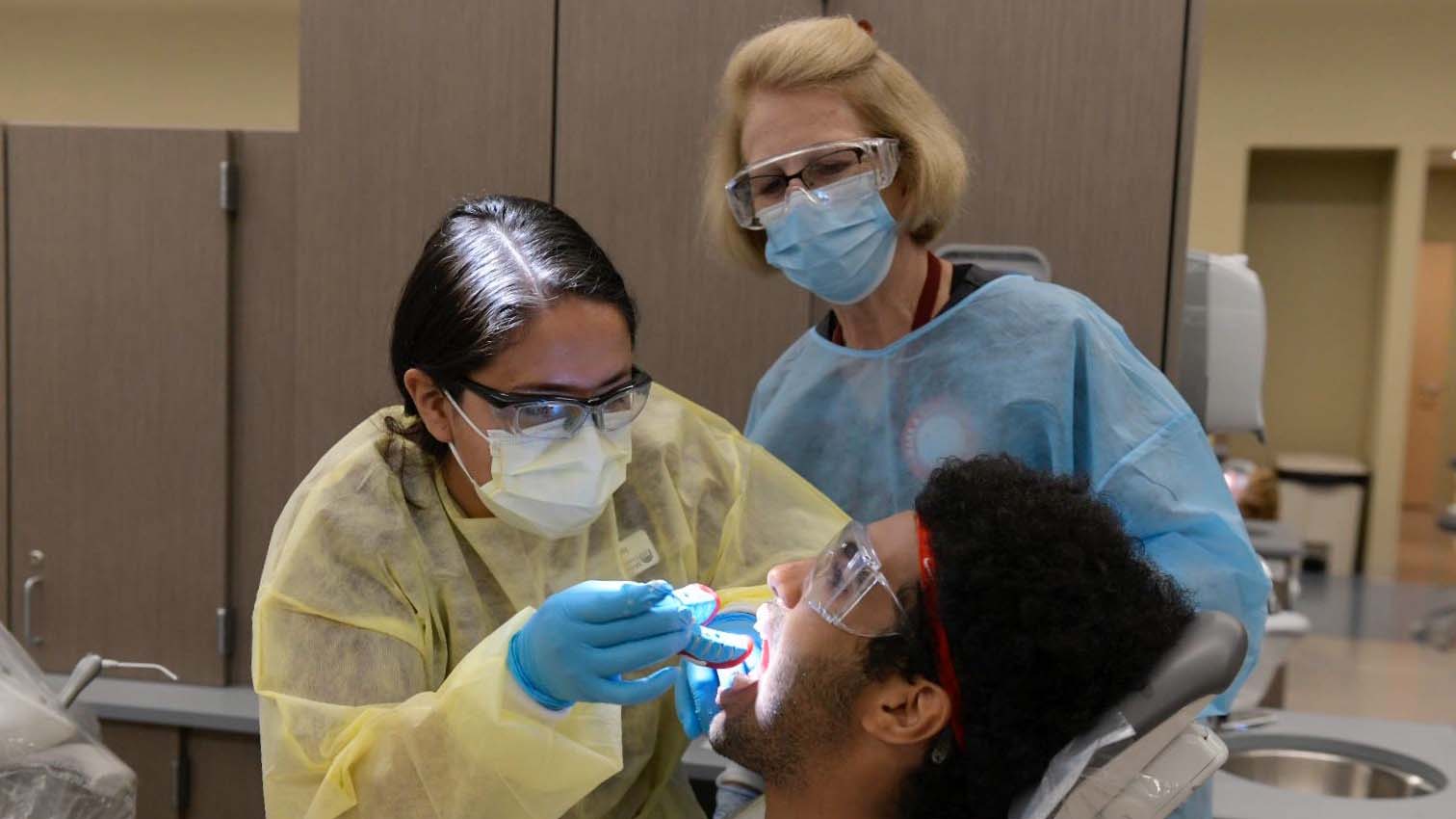 As the fall semester at Montgomery County Community College (MCCC) gets underway, student athletes are on the fields practicing for their first games of the season, and dental hygiene students are helping them stay safe.
MCCC's dental hygiene students are creating custom-fitted mouth guards, starting with members of the men's soccer team on Sept. 10. The mouthpieces will provide protection from dental, face and jaw injuries, bruising and concussions.
This new collaboration benefits both student athletes, who will receive the best type of protective devices to prevent and/or reduce the impact of sports-related injuries, and dental hygiene students, who have the opportunity to use their skills and knowledge to help their peers.
As part of the curriculum for the Dental Hygiene Program, second-year students learn how to take impressions and create models during their summer classes. During the first part of the process, the dental hygiene students take a thorough medical history and conduct a screening for any signs of oral cancer. Faculty grade the students on their examinations, procedures and mouth guards.
Dental hygiene students also will be taking impressions of the women's soccer team, as well as other team members throughout the year.
MCCC's Dental Hygiene Program prepares students to work as dental hygienists in a variety of settings and to provide preventative and therapeutic oral care to the public. Students receive extensive, hands-on training at MCCC's state-of-the-art Health Sciences Center and gain clinical experience at community-based sites. The Dental Hygiene Program is fully accredited by the Commission on Dental Accreditation.
MCCC's Athletics Program include three intercollegiate men's teams (soccer, basketball and baseball), four intercollegiate women's teams (soccer, volleyball, basketball and softball) and 16 intramural sports. MCCC is a member of the National Junior College Athletic Association and competes in Region XIX as part of the Eastern Pennsylvania Athletic Conference.