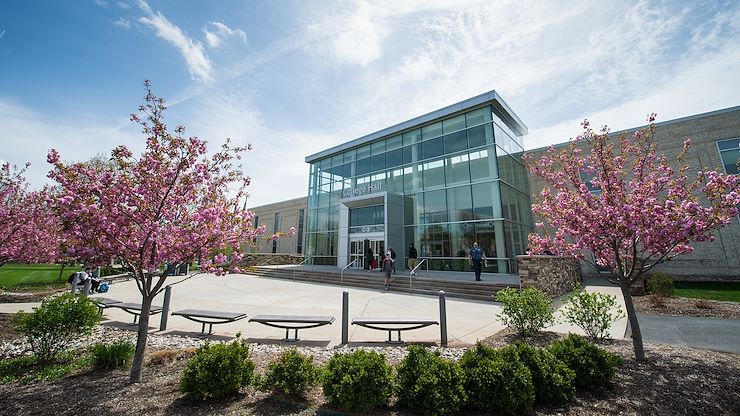 Montgomery County Community College's annual Deans' Lecture Series will present the First Generation College-Student Experience, a panel discussion with members of the College and local community about the first generation college student journey.
The panel is free and open to the community and will be held on Monday, Oct. 28, at 12:20 p.m. in MCCC's Science Center Theater, 340 Dekalb Pike, Blue Bell, with a simulcast to MCCC's West Campus, North Hall Room 218, 16 E. High Street, Pottstown. Following the panel discussion, audience members will be able to meet with the panelists at 1:30 p.m. in the Science Center Lobby. Reserve your free ticket for the First Generation College-Student Experience panel.
The panel will begin with opening remarks by Dr. Gloria Oikelome, Interim Vice President of Academic Affairs and Dean of Health Sciences. The panel will be moderated by Dr. James Bretz, Dean of STEM. The panelists are Theresa Hummel-Kalinger, President at High Five Performance, Inc.; Damon Gray, Management Instructor at MCCC; and Nicoletta Pelchat and Carlos Chavez, students at MCCC. The panelists will share their past and current college experiences to help foster conversation around the importance of a student's sense of belonging on campus.
"Our students come from a wide array of backgrounds and all are welcome at Montco," said Dr. Oikelome. "By discussing the stories of some first generation college students, we are encouraging others to seek out the resources that are available for student success. It is important to create an environment that supports and values students' experiences, so that they have the confidence they need to succeed."
The Deans' Lecture series began in the 2004-2005 academic year. Annually, the five academic deans of Montgomery County Community College sponsor guest speakers to discuss topics relevant to our College community. Some past presenters included Dr. Sara Goldrick-Rab-Professor of Higher Education Policy & Sociology at Temple University and Founder of the HOPE Center, and Dr. Galen Godbey-Assistant Professor in the Department of History and Sociology of Science at University of Pennsylvania.