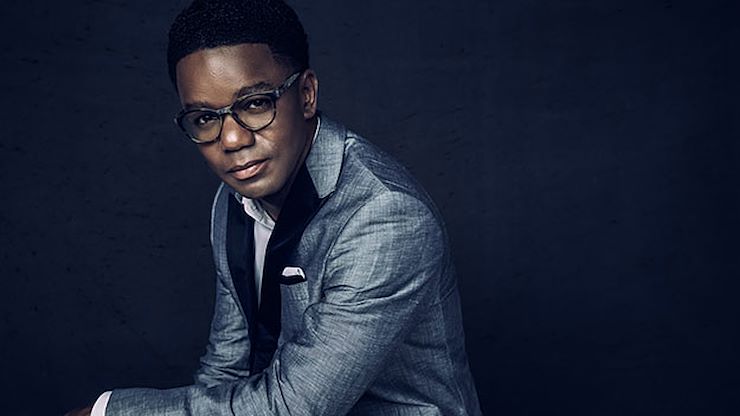 Montgomery County Community College welcomes Stefon Harris and Blackout to perform on Saturday, Nov. 23 at 8 p.m. The performance will be held in MCCC's Science Center Theater, 340 DeKalb Pike, Blue Bell.
Stefon Harris has earned four GRAMMY nominations for his passionate artistry and astonishing virtuosity propelling him to the forefront of the jazz scene. Heralded by The Los Angeles Times as "one of the most important artists in jazz", Harris has been named a recipient of the 2018 Doris Duke Artist Award, the prestigious Martin E. Segal Award from Lincoln Center and named Best Mallet Player eight times by the Jazz Journalists Association.
Harris also will participate in a Master Class on Wednesday, Nov. 20, at 12:30 p.m. in the Mix Room, Room 129 in the Advanced Technology Center, 340 DeKalb Pike, Blue Bell. This is a special opportunity for students and the community to meet this world-renowned musician and learn what drives his creative pulse and about his musical experiences performing around the world. This event is free and open to the public.
Hosted by the Sound Recording Technology Program, Master Classes are free, open resource for Montco students and community members to meet with and learn from professionals in the music industry.
Many more entertaining, exciting, memorable, uplifting, and just plain fun events are part of this year's Lively Arts Series. View a complete listing of the season's performances.