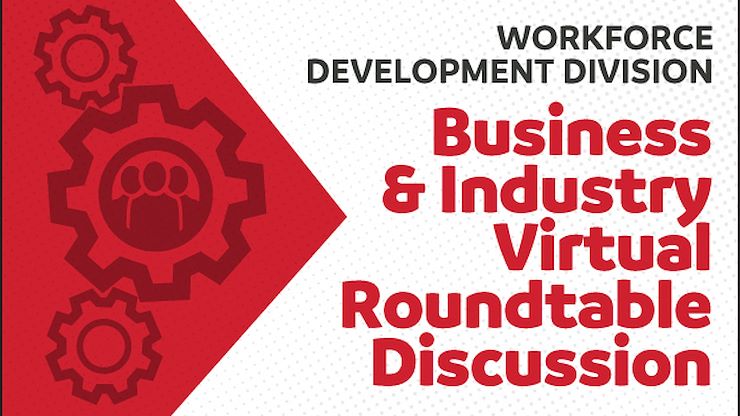 Montgomery County Community College's Workforce Development Division will be hosting a no-cost Business & Industry Virtual Roundtable Discussion on June 25, 10-11:45 a.m., with several speakers who will be sharing information about resources to help businesses during these challenging times. To attend, register online.
This interactive zoom conference will be led by MCCC's Workforce Development Team and focus on business resources to help Montgomery County businesses during these challenging times. The event will kick off with a discussion on talent development during a COVID-19 environment from the Executive Director of Workforce, Greg Skelley, and feature the Statewide Director of WEDnetPA, Tom Vendetti, to discuss program status and changes due to COVID-19.
Dave Zellers, Montgomery County Director of Commerce and Jennifer Butler, Executive Director MontcoWorks/Montgomery County Workforce Development Board will discuss additional resources and opportunities available to help Montgomery County businesses.
Dr. Anthony Valente, Chief Medical Officer, Lehigh Valley Healthcare Network, will discuss hot topics associated with COVID-19. In addition, two Montgomery County businesses, Shelly Stockmal, Community Leader of Victory Bank, and Christine Mobley, Director of Talent Management of Dorman Products, Inc., will discuss best practices that they have implemented to remain operational as essential businesses amidst the pandemic.
MCCC's Workforce Development Division provides sector-specific, employer-validated, customized training programs for non-profits, businesses and industry in Montgomery County.