Sara Wilkerson was just 14 years old when her world forever turned upside down.
Living with her single mom in Waukegan, Ill., a suburb of Chicago, Wilkerson learned her mom, Maria, was diagnosed with stage 4 ovarian cancer.
"It was rough," said the now 22-year-old. "I was an only-child seeing the person who was my hero go through something that was traumatic and life-changing."
Six months after the diagnosis, her mom died, one month shy of her 38th birthday.
"It was just me and my mom growing up," said Wilkerson. "My mom didn't get a chance to go to college. My dad was not in the picture. They divorced before I was born. My mom was a teen when she had me. She raised a kid on her own."
Suddenly, Wilkerson's life changed dramatically in a very small amount of time. Yet that loss galvanized the will inside of her that has helped her achieve success to this day
She moved to Pennsylvania to live with her grandparents in King of Prussia, and four years later in 2016, she graduated from Upper Merion Area High School.
After high school, Wilkerson was at a crossroads. She knew she wanted to go to college to become the first college graduate in her family and honor her mom's memory.
"I'm doing this for her," she said. "I'm doing this for me."
Yet Wilkerson also knew her financial situation was tight, limiting her options. However, she was offered a full-scholarship to Montgomery County Community College through the Honors Program and decided to enroll and commute to MCCC's Central Campus in Blue Bell.
During her first semester, she didn't know many people, but she tried to make the best of it. Soon though she realized "Montco people are some of the nicest people I have ever met in my life."
At MCCC, Wilkerson flourished pursuing her passion for journalism as a media studies major. She served as editor-in-chief of "The Montgazette," was a literature editor of the Art & Literature magazine, served as the publicity officer for the Phi Theta Kappa Honor Society, was president of the Writer's Club and was a member of the Honors Club. In addition, she won numerous college, state and regional awards in writing.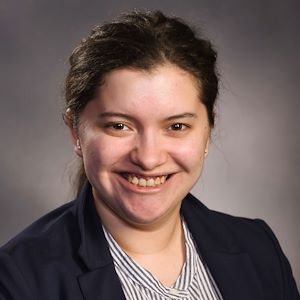 Because of her academic achievements, Wilkerson said Counselor Kristin Fulmer approached her about becoming a Bucknell Community College Scholar. The program is for high-achieving, low- to moderate-income community college students who want to continue their education beyond an associate's degree.
Students apply for admission and financial aid to Bucknell University after they complete a six-week summer program. During that program, they live on campus and experience academic and campus life at the University. Afterward, each student who decides to apply for admission as a transfer student receives mentoring and support to help them succeed.
"Bucknell is just something else," said Wilkerson. "It's in the Poconos and I felt at home immediately. I remember it was February and freezing cold when I first got on the bus to visit campus. I remember leaving thinking let's give the summer residency program a shot. I took classes taught by Bucknell faculty and it was the best summer I've ever had. It's something I look back at fondly."
After her summer program, Wilkerson was accepted to the school on a full-tuition scholarship and had all of her credits transfer from MCCC. During her time at the school, she was the special features co-editor of "The Bucknellian" and studied abroad in Bath, England during the fall 2019 semester. In May 2020, the first-generation-college-student received her bachelor's degree in English – Film & Media Studies without a penny of college debt. She credits the MCCC Honors Program and the lifeline it provided for her future success.
Today, Wilkerson lives in King of Prussia. She interns at a Washington, D.C.-based online news publication called "The Well News," while she enters the job market. She also serves as a mentor to future Bucknell Community College scholars.
"I like to think I'm making a difference," she said.
Her mom would be proud.
Montgomery County Community College has participated in the Bucknell Community College Scholars Program since 2006. A total of 65 students have attended the summer residency program, and 50 students have transferred to Bucknell on full-tuition scholarships. For additional information, contact Counselor, Kristin Fulmer at kfulmer@mc3.edu or Geography Professor, Wayne Brew at wbrew@mc3.edu. Details can also be found through Bucknell University.