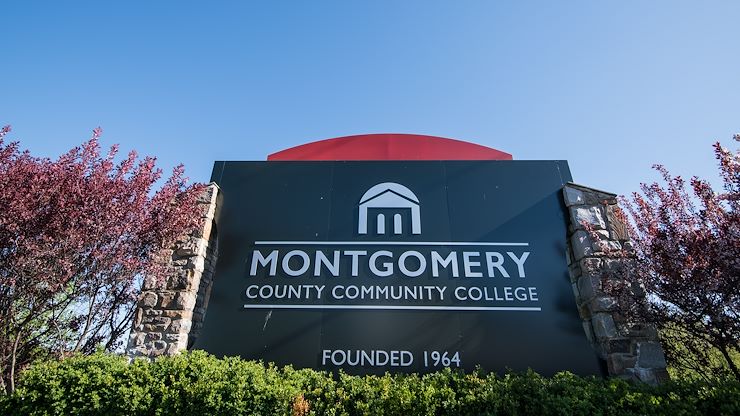 Montgomery County Community College's new Baker Center of Excellence for Employee Ownership and Business Transformation will host a free online panel discussion, "How ESOPs Can Unlock Success for Your Business and Transform Our Community." The panelists will provide information about Employee Stock Ownership Plans (ESOPs) and how they can benefit businesses and employees.
The virtual event will be held on Wednesday, May 12, from 2 to 3 p.m. and is free and open to the community. Register online to attend.
The panelists will include:
Kenneth Baker, CEO, NewAge Industries, 100% employee-owned company in Southampton
David Zellers Jr., Director of Commerce, Montgomery County
Edward Renenger, President and CEO, SES ESOP Strategies, Bala Cynwyd
Paul K. Johnson, MCCC Marketing/Management Assistant Professor
Ford Smith, Estimator, Employee Owner, at IT Landes, Harleysville
Dr. Victoria L. Bastecki-Perez, MCCC President, and Rep. Napoleon Nelson, MCCC Trustee, will provide welcoming remarks. MCCC's new Dean of Workforce and Economic Development Kyle Longacre will serve as the facilitator.
"We are thrilled to convene this panel. Again and again, as I talk with ESOP business partners, they share a robust energy, both for their ownership model and the collaborative growth of their companies," said Longacre. "I want our regional business leaders to hear this message as our economy emerges from the pandemic strong, innovative, and confident."
As part of the discussion, the panelists will talk about how MCCC's new Baker Center of Excellence will serve as a hub of support for ESOPs and other county and regional businesses that want to grow and thrive as they seek to champion the success and skills of their employees.
With an ESOP, employees receive shares in the business at no cost and become part owners of the business. Usually, the shares are held in trust and cashed out to employees after they retire or leave the company. Owners can sell any amount of their stock in the business and retain control of the business, according to PaCEO.
MCCC's Baker Center of Excellence will be a catalyst for economic growth in Montgomery County and the region and will assist employers and employees by providing educational programs and resources in three main areas:
Support of ESOPs and other dynamic employer-employee partnerships through the development and implementation of certificate programs, workshops, and events and promote the benefits of the ESOP model as a mechanism of upward mobility, equity and inclusion.
Establish a resource library for information and research in support and promotion of ESOPs and other employer-employee partnership models, providing accessible online resources to other colleges and universities.
Design and delivery of high-quality courses and programs to assist employers interested in advancing employee skills, particularly in leadership areas.
During this academic year, MCCC received its largest gift in its 56-year history of $3 million from Ken Baker, a longtime advocate of the College and its mission, for the creation of the Baker Center of Excellence. Baker is a proponent of ESOPs after converting NewAge in 2006 and seeing the positive benefits for both employees and the company.