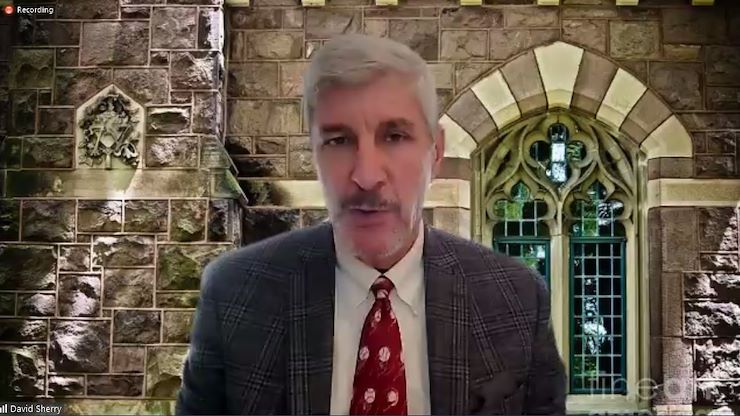 October is National Cyber Security Awareness Month and at Montgomery County Community College, the Women in Science and Technology Initiative used the opportunity to learn more about jobs in the cyber security field.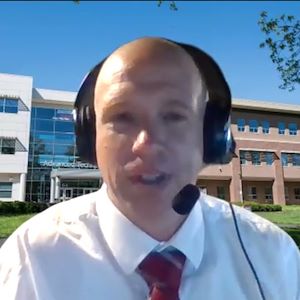 The group, which was formed in the fall of 2019 to encourage more female students to enter the computer science and technology fields, recently hosted Bill Rosenbaum, MCCC Executive Director of Information Technology Security, and David Sherry, Chief Information Security Officer at Princeton University, for a discussion about careers in the field of cyber security. The virtual panel focused on qualifications for positions in cyber security, what they love about working in the field and the challenges they face each day.
Mary Beaver, Director of Enterprise Software Systems, and Sarah Johnson, Enterprise Application Analyst, moderated the Oct. 13 discussion, which began with a question about what qualities in candidates Rosenbaum and Sherry are looking for when interviewing for an open position in cyber security.
"Aptitude and attitude," said Rosenbaum. "Are you able in an interview to convey some relevant skill and experience as it relates to the position description? Especially for entry level positions, can you talk about coursework or do you have some experience in an internship or you've done some work at home in a home lab or for family and friends that may be relevant?"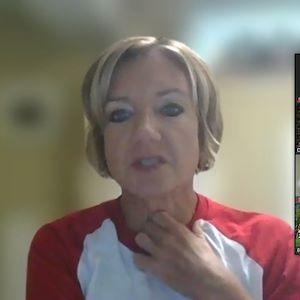 At MCCC, for example, the Computer Networking and Cyber Security Associate of Applied Science degree program, allows students to gain the knowledge to design and build secure computer networks. This program provides a solid foundation in data communications, CISCO router configuration, server operating systems and cyber security. Graduates can enter the workforce as a network administrator, security specialist or computer support technician or can transfer to one of Montco's many partner four-year institution.
Then Rosenbaum said he looks at a candidate's ability to learn.
"Oftentimes in careers in cyber security we are challenged to be able to take in new information, assimilate quickly and apply it to our environments to be able to protect technology and data," he said. "So understanding how you learn and being able to show or demonstrate how you apply it are extremely important."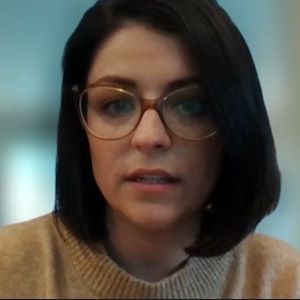 Sherry agreed adding he wanted to see candidates who had a passion for cyber security. He it was important to have a professional who wants to help and protect others. Another question he asks candidates is how they secure their own home network. Their answers can give an insight into how much thought and attention they would put into protecting the college or university's network.
Both agreed the best part of the job was the fact that it's constantly evolving and there's always something new to learn and ways to grow.
"I'm not the same person I was in 2008, as I am today and won't be the same person in 2023," said Sherry.
"There are new vulnerabilities to impact the college," said Rosenbaum. "And new tech to better protect the college."
Among the challenges to the job include keeping up with new threats to the cyber security system, they said. They each suggested subscribing to podcasts and YouTube channels that discuss the latest threats and how to deal with them.
"There are good resources online now that communicate the threats and challenges we face as individuals," said Rosenbaum, "that do so in accessible way that's not filled with overly technical jargon."
The job can be stressful, yet Sherry said he doesn't let it get to him.
"I handle the stress well," he said. "Nothing keeps me up at night unless my favorite sports team blows a game. We cannot prepare for everything. We do everything we possibly can and there are processes in place to detect, respond and react really quickly to a threat."
Rosenbaum said he takes comfort in the fact that there is a community of cyber security officials, like Sherry, facing similar problems, who are available to talk to for guidance or support.
"The struggles are not mine alone," he said.
The panel discussion is a continuation of outstanding work performed by the Women in Science and Technology group. Last year its leaders received MCCC's 2020 Innovation of the Year Award, recognizing the promotion of Women in Science and Technology Programs to help female students. The award was presented to Mary Beaver, Sarah Johnson, Dr. Mary-Kate Najarian and Dr. Kendall Martin.
The full virtual cyber security session was recorded and is available to view. To receive a link to the video, contact wist@mc3.edu.