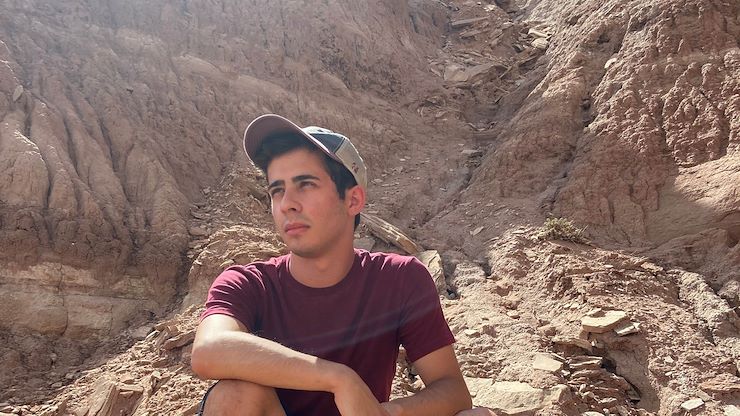 A Montgomery County Community College esports student-athlete just won the first national title in the program's two-year history.
Taking three games in a best of five series, Mustangs eSports student-athlete Paul Dovidio was recently crowned the 2021 Fall National Junior College Athletic Association esports (NJCAAe) "Super Smash Bros. Ultimate" champion. The title cements him as the first-ever national champion for the Mustangs eSports program, which launched in spring 2020.
"Throughout the whole thing I was pretty confident I was going to make it pretty far," he said. "It felt really good to win it."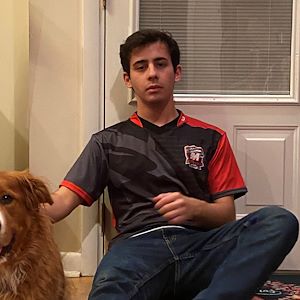 The 19-year-old started at MCCC this past fall, after graduating from high school in 2020. Currently undecided, he plans to major in Computer Science before transferring to a four-year institution.
Dovidio has been playing 'Smash' in its various iterations since he was 12 years old.
"I used to play the game with my older brother and his friends," he said. "And I noticed I got better than them. I used to watch this game competitively but never thought about competing myself."
That changed in 2016 when his friends suggested he enter a tournament.
"I thought it was super fun and ever since I've been going to tournaments," he said.
He joined the program at MCCC shortly after starting classes and found that attending team practices actually helped improve his game. He's also enjoyed the camaraderie of his teammates and has made friends there. While Dovidio plays single player, he's on a team of five who practice and compete together weekly.
The field of 64 playoff tournament began in late November and into early December. As he made his way through the competitors, Dovidio avoided knowing how far he was in the bracket, so as not to lose focus. By Dec. 7 he'd plowed through the semifinals and punched a ticket to the championship match three days later.
"I found out I was in the finals and thought 'wow, that's kind of crazy,'" he said. "So what I did with the time off before grand finals was I made sure to learn what character I'd be playing against. I watched videos of other people playing him, I played against other people who played that character and learned how to play that matchup specifically. If I hadn't practiced against that character, I would have lost. I took the time to practice. Practice makes perfect."
In the finals, Dovidio was on the ropes. His competitor had taken the first two games and needed one more to clinch victory.
"I stayed composed and was able to take the three games from him," he said. "He only needed one game and all of them were really close. But I was able to pull all three games off him and win. I knew I had to play super safe, super patient. That's how I won."
Mustangs eSports Coordinator Ryan Plummer said he was really happy with Dovidio's performance.
"We're really proud of him," he said. "He did a fantastic job this season. He worked hard to pull this win off. He had been practicing and participating in tournaments outside of team matches and putting in extra work. He had a lot of matchup experience competing against other players and learning character matchups, which helped him pull this win off."
Likewise, Kelly Dunbar, Director of Athletics and Campus Recreation, praised Dovidio's performance not just on the digital field but also in the classroom.
"Being a student-athlete is tough to begin with," she said, "and to play at that caliber by putting in extra work outside the classroom is really a testament to him. Balancing full-time classes, along with demands of being an athlete shows how much he put into and got out of the program."
Both Plummer and Dunbar were thrilled to see a player earn a national title just two years into the esports program.
"It's been an incredible season. The first national championship only two years into the program as well. Being able to win a champion in 'Super Smash Bros.' against 197 other players who competed is a big deal for us as a program. And Paul is a first-year student, so we're looking forward to further success from him in the future as well."
Dunbar said the program launched just as the pandemic was getting underway, so they've only scratched the surface of its potential.
"We haven't even touched some of the things that could be in the future," she said.
Plummer agreed.
"We had a lot of ideas and routines we wanted to implement that we haven't gotten the opportunity to do yet. There have been a lot of ideas and we haven't reached full potential of program. For us to achieve this national title without reaching our full potential is good sign for the program. It spells greater things for the future."
Dovidio's win caps an incredible season for the Mustangs. In April, student-athlete Kiratika Ariyamitr was named to the 2021 Arthur Ashe Jr. Sports Scholars Award list of recipients by "Diverse: Issues in Higher Education" magazine. In May, the Mustangs won its first league title in the first-ever Collegiate Aces Series 'Super Smash Brothers Ultimate' tournament powered by Philly Esports.
This is the Mustangs Athletics eighth collegiate sport and its first all-gender team. The Mustangs eSports team members compete against colleges nationally as part of the National Association of Collegiate Esports (NACE), which is composed of over 170 member schools with over 5,000 student-athletes. They also compete as part of the National Junior College Athletic Association Esports (NJCAAE), composed of more than 60 two-year colleges from across the country.
Esports continues to see tremendous growth year after year. Viewership growth is expected to climb at a 9 percent annual growth rate between 2019 and 2023, from 454 million in 2019 to 646 million in 2023, according to Business Insider.
Newzoo, a leading esports analytics firm, projects esports revenue to cross $1.5 billion by 2023.
Updated 1/18/2022.