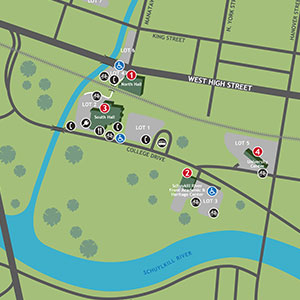 Visiting campus is a great way to decide we're a good fit for you! To reach the Pottstown Campus by public transportation, take SEPTA (Southeastern Pennsylvania Transportation Authority) bus route 93 and Pottstown Area Rapid Transit (PART). Depending on your proximity to Pottstown, you can also bike or drive to campus. As a Pottstown student, you receive free shuttle service to the Blue Bell Campus, Monday through Friday, during fall and spring semesters.
---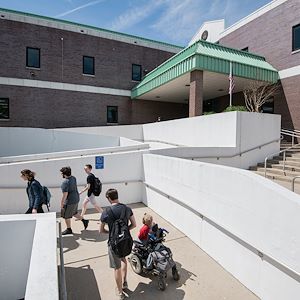 South Hall serves as the main classroom facility at the College's Pottstown Campus, as well as the hub of student services. Here, you'll find Enrollment Services, the Student Success Center, the Student Life Office, the Health Careers Suite, Community Room, classrooms, laboratories and faculty offices.
---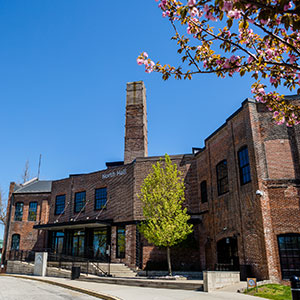 North Hall is a historic landmark in downtown Pottstown, having served as a brewery, mattress factory, knitting mill and shoe polish factory. Renovated in 2005, it now houses the University Center, 18 classrooms, art, music, faculty offices, and the beautiful public Pottstown Art Gallery.
---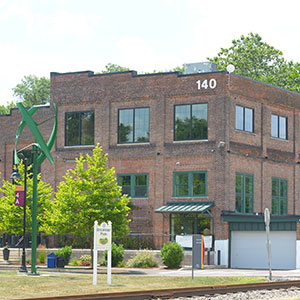 The Sustainability & Innovation Hub
This former PECO generating station has been transformed into a multipurpose and multifaceted resource for the College and community. This three-story building houses a lecture space as well as labs for hydroponics, aquaponics, 3D designing and printing, physics and engineering.​
---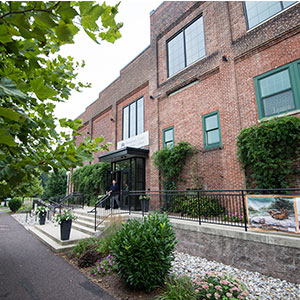 Formerly used as a railroad baggage claim facility, this renovated building includes classrooms and offices utilized by the Workforce Development & Continuing Education Program and Veterans Services. ​