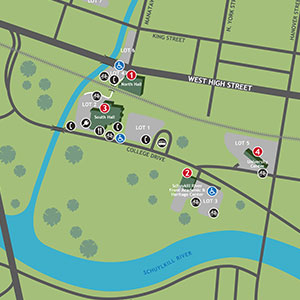 Visiting campus is a great way to decide we're a good fit for you! To reach the Pottstown Campus by public transportation, take SEPTA (Southeastern Pennsylvania Transportation Authority) bus route 93 and Pottstown Area Rapid Transit (PART). Depending on your proximity to Pottstown, you can also bike or drive to campus. As a Pottstown student, you receive free shuttle service to the Blue Bell Campus, Monday through Friday, during fall and spring semesters.
---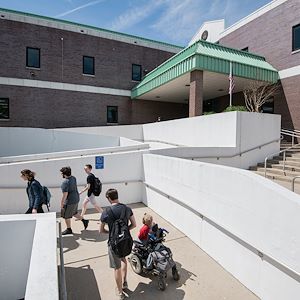 South Hall services as the main classroom facility at the College's Pottstown campus, as well as the hub of Student Services and activities. Here, you will find Student Services, Academic Advising, Financial Aid, and Admission. In addition, you will also find Academic Support Services to include Tutoring Services, Testing Services, and the Library. The community, students and staff can also enjoy The Science on a Sphere made possible by the generous support of Carl and Sylvia Landis. South hall also has the Game Room and Monty's Market. South hall also houses The EFS ESports Arena.
---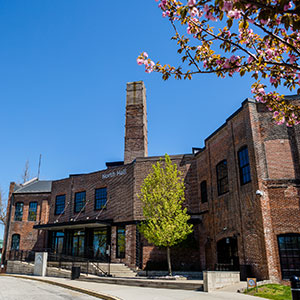 North Hall is a historic landmark in downtown Pottstown, having served as a brewery, mattress factor, knitting mill and shoe polish factory. Renovated in 2022 it now houses 15? Classrooms and faculty offices. The Wellness Centered opened in December of 2022. Within the Wellness Center we also have our Stock UP for Success Food Pantry. The Theater department has their Theater classes and Black Box theater in North hall. The SRT program has their classroom and studios in North Hall. North hall also houses our Dual Enrollment Offices, Workforce Development team and Career and Alumni Services
---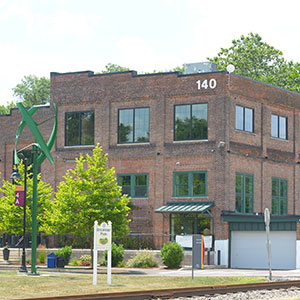 This former PECO generating station has been transformed into a multipurpose and multifaceted resource for the College and community. This three-story building houses Montco's Challenger Learning Center, which immerses students in space-themed simulated learning environments.
---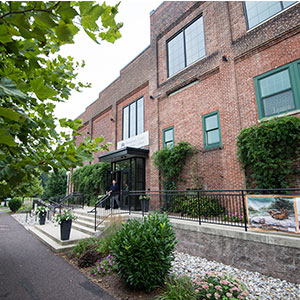 Formerly used as a railroad baggage claim facility, this renovated building includes classrooms and offices utilized by the Workforce Development & Continuing Education Program and Veterans Services. ​