Even though they are teachers, the faculty of Montgomery County Community College never stop learning. The College encourages faculty to explore their fields and continue their education through Professional Development Hours. Many choose to meet the requirement by attending academic conferences and lectures, or by completing research projects during the year.
Last winter Dr. Aaron Shatzman, Dean of Social Sciences, and the Division's program Coordinators decided to try something different: they spent spring and early summer designing a day-long exploration of Philadelphia's extraordinarily rich history and cultural resources that would relate directly to all of the Division's academic disciplines. On August 26, 24 full- and part-time faculty from the College's Social Sciences Division took advantage of the opportunity.
The day began with a tour of Old City Philadelphia lead by Public Historian George Boudreau. The tour group traveled from Welcome Park, where they learned how William Penn and the Quakers planned the city's grid system, to Carpenter's Hall, where the First Continental Congress was held. Along the way Boudreau also took the group past the London Coffee House, inside Christ Church and through Franklin Court.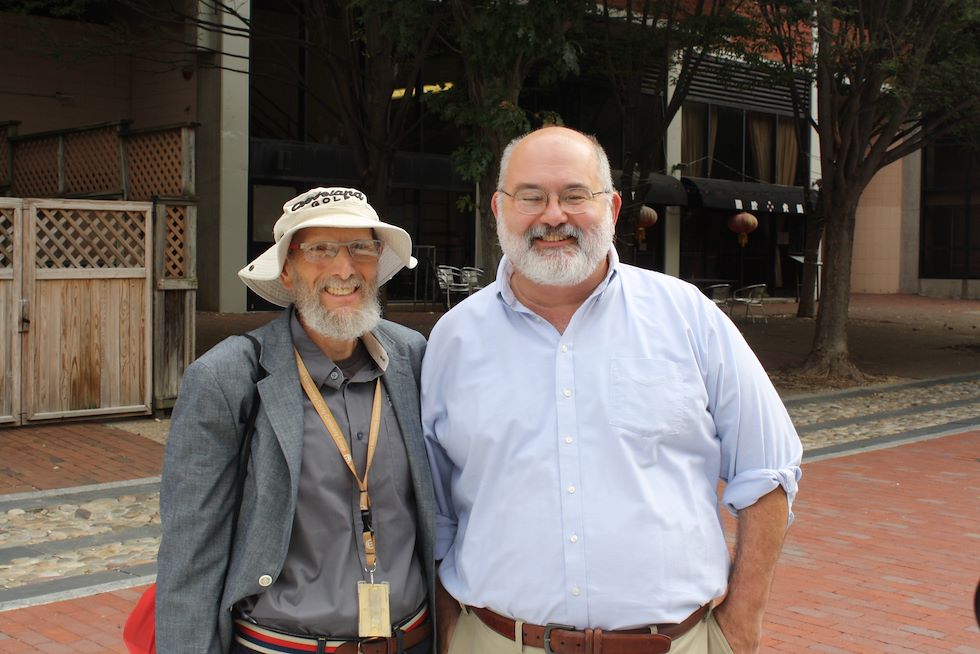 "Dr. Boudreau and I participate in a periodic seminar of Early American Historians who teach at colleges and universities in the mid-Atlantic," Dean Shatzman said. "Many were students of John Murrin at Princeton, others are affiliated with the McNeill Center at the University of Pennsylvania. We read and discuss books, share ideas, socialize. I suggested that George might be willing to anchor the day by giving us a tour of the Old City—since he's the author of 'Independence: A Guide to Historic Philadelphia,' I knew he would be the ideal person to tell the story of the city's origins."
Academic Program Administrative Assistant Amanda Powers, who helped to organize the event, was proud to develop a program that offers professional support and development to the College's faculty.
"In 2014, the U.S. House of Representatives published a study of adjunct faculty, which stated that only 11% of faculty have been offered some form of professional support," she said. "Montco is providing thoughtful and progressive opportunities. This event and others to come have the power to motivate and inspire all of our faculty to learn new perspectives."
In the afternoon, the group separated to explore and learn about more Philadelphia historic and cultural sites. Attendees were encouraged to select from three guided options led by College faculty or to explore any of Philadelphia's diverse historic and cultural sites, such as the Mütter Museum or the Laurel Hill Cemetery, on their own. The guides from the College were able to able to provide academic insights and perspectives that would not be found on a normal tour.
Kelly Strunk, Assistant Dean of Academic Affairs, viewed this Professional Development Day as an occasion for the various departments of Social Sciences to interact and share ideas, while demonstrating the faculty's expertise.
"Our professors have a great depth of knowledge and this is a great opportunity to highlight that," she said "When developing tours, the tour guides thought about sites relevant to what they teach, but also what experiences would be engaging for the other attendees."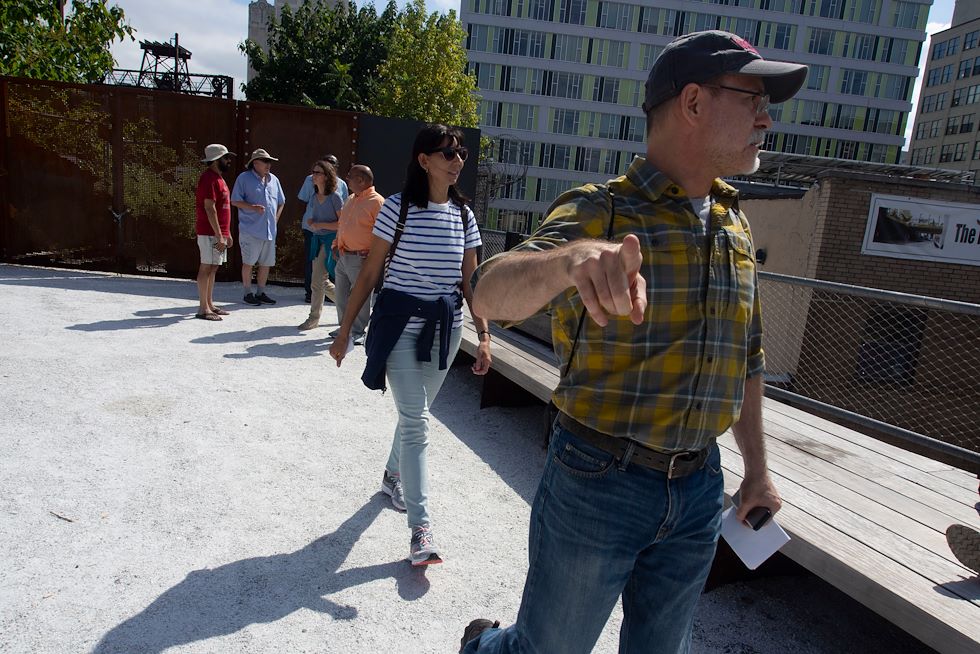 Geography Associate Professor Sam Wallace led a walking tour around the city exploring the economic re-development of Chinatown and the Gayborhood. Wallace's tour featured the history and geography that went in to developing the city as well as the sociological and political influences of different cultural groups living in Philadelphia.
Criminal Justice Assistant Professor Jayden Sampson took another group through Eastern State Penitentiary located in the Fairmount section of Philadelphia. Throughout the guided tour, which dove into the 142-year history of the prison, Sampson explained how the prison reflected changes in the U.S. criminal justice system, particularly related to correctional management, punishment philosophy and the impact of race and class in penology.
Education Senior Lecturer Gary Bundy and award-winning Philadelphia TV journalist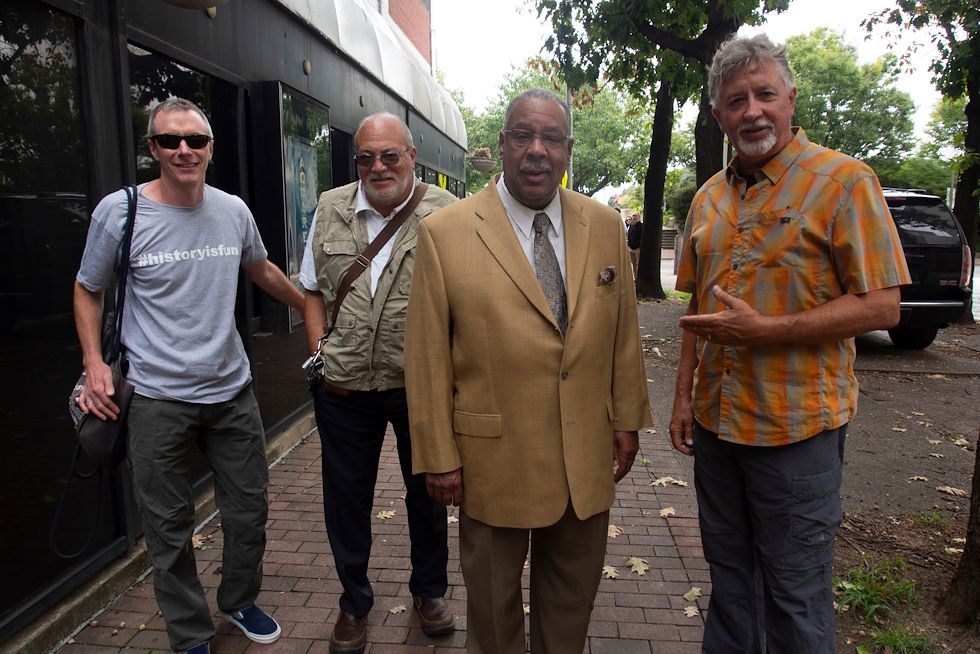 Vernon Odom led a minibus tour of African-American Churches and Philly Freedom Fighters sites. The tour, which included sites like Girard College and Mother Bethel African Methodist Episcopal Church, discussed the influences of education, politics, art and architecture on African-American culture in Philadelphia.
Maureen Rose, Human Services Assistant Professor, and Mary Lou Whitehill, Psychology Professor, were among the faculty members who toured the city. Rose was eager to learn in a situation where she could actively engage with history.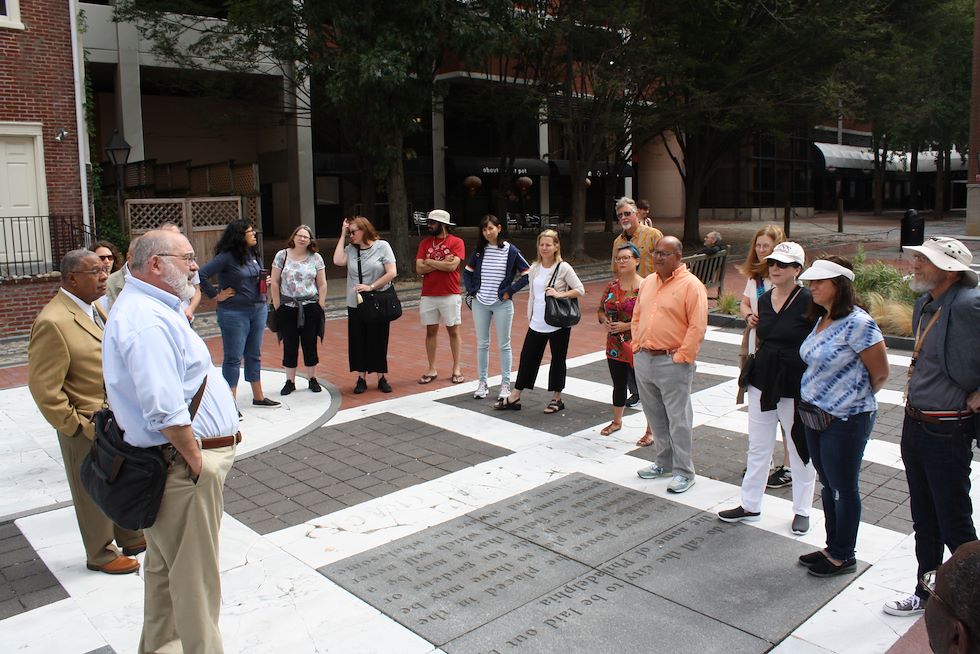 "Something about standing in the place of history is much more impressionable than learning in a collegiate setting," she said. "Some of the things we hear today we can bring back to our students."
Whitehill appreciated the opportunity to experience historical sites through an interdisciplinary lens.
"It's a great way to show the intersection between the different social sciences subjects," she said. "Everybody is interested in history, this has been a nice was to share that interest through our disciplines."
The Social Sciences Division at Montgomery County Community College offers programs in Education, History, Human Services, Psychology and Criminal Justice, as well as courses in Anthropology, Geography, Political Science, and Sociology.
Photographs of the event were taken by Matthew Moorhead and Amanda Powers.