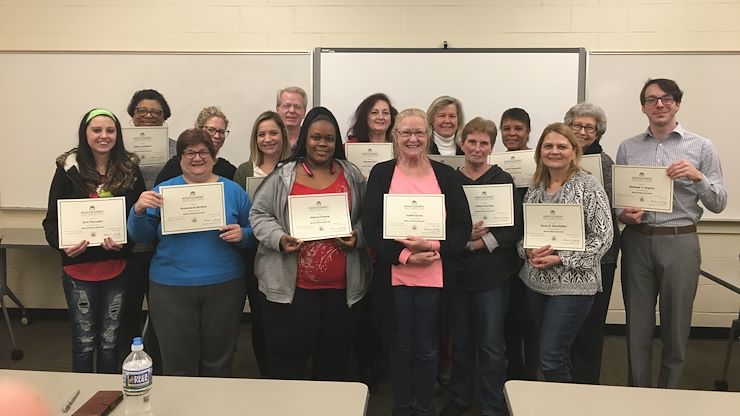 If you're considering your career options, need to gain new skills quickly and want a job in a growing field, learn more about Montgomery County Community College Medical Billing Specialist program. MCCC's Workforce Development Division will be holding an online information session on Wednesday, July 29, at 5:30 p.m. Register today for the free session.
MCCC's 156-hour Medical Billing Specialist program provides a solid foundation in medical billing, coding and administrative support functions. Students will learn customer service skills as well as the support functions needed in front medical offices. Training includes learning how to process basic claims for medical insurance and third-party reimbursements, an introduction to medical terminology, CPT4 and ICD10 coding and the standard techniques for Electronic Health Records.
At the program's completion, students will qualify to take the national certification exam for Certified Billing and Coding Specialist through the National Healthcareer Association. Costs for the exam preparation and tests are covered. Students will receive certificates upon the successful completion of the program.
The next program will start on Sept. 8 and conclude on Dec. 12. Classes will be held online on Tuesday and Thursday evenings from 6 to 9 p.m. and Saturdays from 9 a.m. to 4 p.m.
MCCC's Workforce Development Division provides sector-specific, employer-validated, customized training programs for non-profits, businesses and industry in Montgomery County.
For more information about the Medical Billing Specialist program information session, contact Director of Workforce Development Bernadette DeBias.