Stay connected with the alumni community
The advantages of being a Montco student don't stop when you graduate—in fact, they multiply! Throughout the year Alumni Association events give you the chance to stay connected, increase your networking and have fun with old friends. In the Alumni Association there's something for everyone.
Alumni Homecoming Reception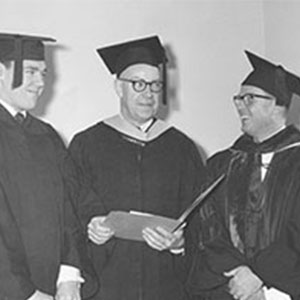 The Fine Arts Center on Central Campus will host an alumni reception on Saturday, September 28 from 11 a.m. to 2 p.m. to celebrate all Montco alumni, with a special dedication to the Class of 1970 in light of their 50th Year Reunion.
Please RSVP to the Alumni Association at alumni@mc3.edu.
Class of 1970 Alumni Events
Gwynllan Society Luncheon – October 24
55th Founder's Day Celebration – December 10
Commencement Special Recognition – May 21, 2020
Stay Connected
Receive the latest information about upcoming alumni events, follow our Alumni Facebook page. You can also find us on Instagram and LinkedIn.