Located on Central Campus in Blue Bell and West Campus in Pottstown, the Testing Center provides resources and services to both Montco students and the public. We administer a wide variety of placement and standardized tests used for academic and career purposes, as well as exam proctoring.
As a proud participant in the NCTA Consortium of College Testing Centers, we follow the National College Testing Association (NCTA) professional standards and guidelines.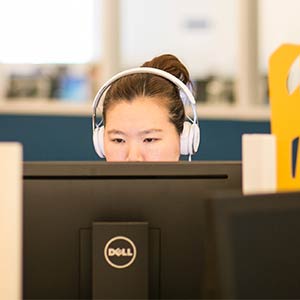 Determine what academic level your college courses should be. To do this, we assess your transcripts, educational experiences and performance on standardized tests.
---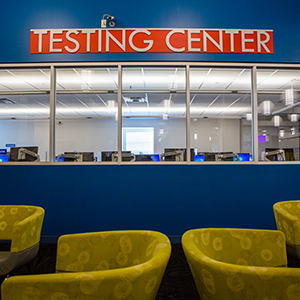 From test proctoring to additional exam services, the Testing Center is available to Montco students and community members.
Hours and locations
Central Campus in Blue Bell
College Hall, Library
| Day | Time |
| --- | --- |
| Monday | 8 a.m. to 8 p.m. |
| Tuesday | 8 a.m. to 8 p.m. |
| Wednesday | 8 a.m. to 8 p.m. |
| Thursday | 8 a.m. to 8 p.m. |
| Friday | 8 a.m. to 5 p.m. |
| Saturday | 8:30 a.m. to 4 p.m. |
| Sunday* | Closed |
---
West Campus in Pottstown
South Hall, room 163
| Day | Time |
| --- | --- |
| Monday | 9 a.m. to 7 p.m. |
| Tuesday | 9 a.m. to 7 p.m. |
| Wednesday | 9 a.m. to 7 p.m. |
| Thursday | 9 a.m. to 7 p.m. |
| Friday | 9 a.m. to 5 p.m. |
| Saturday | 9 a.m. to 2 p.m. |
| Sunday | Closed |
---
Closings
The Testing Center will be closed:
December 21 - January 1, 2020
MLK Day of Service (College closed)
First day of spring classes
Last day to enroll in 4-installment payment plan (spring)