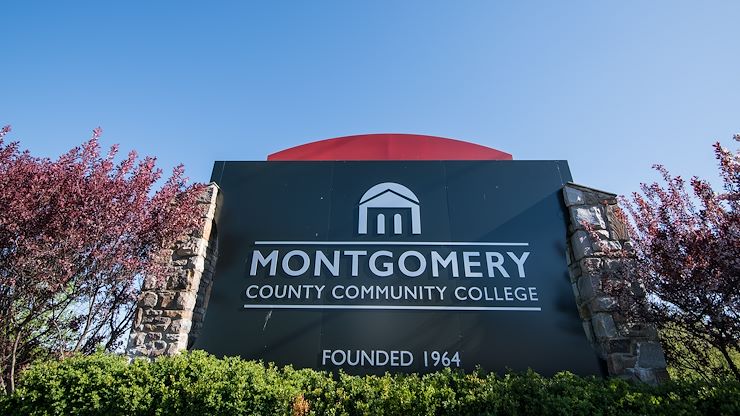 Montgomery County Community College's Workforce Development Division wants to help the region's businesses recover by connecting them with valuable resources to strengthen their workforce and improve their competitive advantage.
To share this information, MCCC is inviting businesses to join their annual Workforce Development Business Roundtable on June 16, starting at 10 a.m. The online event is free and registration is now open.
"As our economy emerges and transforms from COVID-19 and our country continues in conversation on diversity and inclusion, now is the time to plan and implement training for your employees to help them adjust, gain context, and grow as professionals," said Kyle Longacre, MCCC Dean of Workforce and Economic Development. "MCCC is here to be a collaborative partner for your training needs and help connect you with talent and resources to support your business during this time of significant change."
MCCC's Director of Workforce Development Bernadette DeBias will begin the roundtable by discussing the advantages of the Workforce and Economic Development Network of Pennsylvania (WEDnetPA). WEDnetPA is an alliance of educational providers across Pennsylvania, and MCCC is the Montgomery County partner for this network. Through WEDnetPA, companies can receive state training grants for training their employees. DeBias will discuss eligibility for the program, application timelines, ranking criteria, funding availability and best practices for the new funding round that begins July 1, 2021 and continues through June 30, 2022.
The roundtable will continue with Longacre's presentation about MCCC's customized workforce programs and the new Baker Center of Excellence for Employee Ownership and Business Transformation. MCCC offers numerous flexible training programs for individuals who seek to gain new skills and for businesses who need training solutions. The newly formed Baker Center will enhance MCCC's existing workforce programs by providing educational programs and resources for employee stock ownership plans other employer-employee partnership models.
In addition to these topics, Montgomery County Director of Commerce David Zellers, Redevelopment Authority Executive Director Rebecca Swanson and Montco Works Executive Director Jennifer Butler will discuss Montgomery County resources and opportunities for businesses.
Following the roundtable discussion, participants may join in several breakout-training sessions:
Breakout 1: Communications – Dennis Noble
Breakout 2: Unconscious Bias – LeTonya Clark
Breakout 3: Lean & Six Sigma Practices – Manny Veloso
Breakout 4: Introduction to OSHA – Tom Barnowski
Montgomery County Community College's Workforce Development Division can customize training for area companies and deliver the training onsite or virtually. Interested parties can contact Bernadette DeBias at bdebias@mc3.edu. MCCC also assists companies in developing their training plans and submitting to WEDnetPA.