Helping employers meet their evolving training needs
Competing in a global economy requires a skilled workforce. Montco's Workforce Development Division works with companies to develop customized on-site or virtual training that meets the specific needs of their company.
Our workforce development team utilizes subject matter experts in a variety of industries and knowledge areas to develop and deliver training that improves the skillsets of your workforce. Our trainers are not only skilled at teaching with advanced degrees, but they work in industry every day and are dealing with the same needs as your company.
Areas for customized training
Lean Manufacturing
Leadership
Continuous Improvement
Project Management, including PMP®
Root Cause Analysis
Performance Management
Six Sigma
Teamwork
Problem Solving
New Supervisor Training
SQL Training
Various Information Technology
OSHA 10, OSHA 30, Various Other OSHA Training
ESOP
Customer Service
Computer Skills for Manufacturers
Lean Office
Human Resource Essentials for Managers
Business Writing
Technical Writing
Presentation Training
The Work of Leaders
DISC for leaders
Emotional Intelligence
Industrial Math

Leadership for Functional Managers
Montco is a partner in WEDnetPA grant funding; grants may be available to help pay your company's training costs.
Don't see what you need? Reach out to us directly as we have subject matter experts in various areas.
Training can be offered virtually or onsite at your facility. We understand how important it is not to take everyone out of production at the same time, and can build multiple sections to accommodate your workforce!
---
"I would highly recommend the DISC for Managers program for anyone in a leadership position. It helped me learn more about personality types and how to effectively work with and manage people who have different work styles."

- Tammy Snider, Procurement/Production Planning Specialist, Vulcan Spring & Manufacturing Co., Telford PA

"The New Supervisor Training program helped employees improve their leadership and management skills. The presentation was well received, and the instructor was great. The participants are looking forward to the next session."

- Michelle Hollenbach, Controller, Newtech Dental Laboratories, Lansdale PA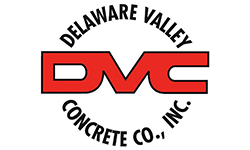 ---
Montco administers the WEDnetPA Grant to help Montgomery County companies train their workforce. WEDnet offers training reimbursement grants to eligible employers (excluding retail and service companies) of up to $2,000 per eligible employee. Contact the Workforce Development Division for eligibility questions and more information at bdebias@mc3.edu.