A Nationally Accredited Children's Center
A safe, educational home away from home for children ages 2-5 years.
Located on Blue Bell Campus, our nationally accredited Children's Center combines quality child care with the enrichment experiences of a preschool for children ages 2 to 5 years. We serve the children of our students, staff and faculty as well as those from the community on a space-available basis.
Highlights of the Children's Center
Small teacher/child ratios
One of ten programs in the nation to be honored by NAEYC/EDF as an "Engaging Diverse Families Exemplary Program"
Preparation for kindergarten
A developmentally appropriate curriculum accredited by the National Association for the Education of Young Children (NAEYC )
Highly qualified teachers and assistant teachers
Being awarded the highest rating, "STAR 4," by Pennsylvania Keystone STARS
Nutritious lunches provided during fall and spring semester. Snacks provided all year – charges may apply.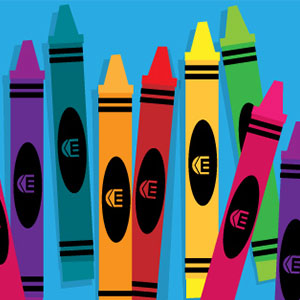 Our team at the Children's Center invites you and your child to take part in our free activities series.
---
Hours of Operation
The Center is open year-round from 7:30 a.m. to 5 p.m. Monday through Friday, except the last two weeks of August.
Summer camp is available from mid-June through mid-August.
Registration
Registration opens at the same time as Montco course registration.
All children must be enrolled on a regular, weekly schedule.
Children, ages 3.5 to 5 years, must be toilet trained prior to enrolling. Younger children do not need to be toilet trained.
Financial Assistance
Helping you afford child care
For assistance paying for child care, we recommend:
Additionally, if you are a Montco student, speak to the Director about scholarship opportunities.
Pre-K Counts Eligibility
The Pennsylvania Department of Education's Pre-K Counts program assists those who are at risk of school failure due to family income challenges (up to 300% of the federal poverty level).
If your child qualifies for Pre-K Counts, and space is available, no fees will be charged for the school hours of 8 a.m. to 1 p.m., Monday through Friday during the academic year.
Child Care Access Means Parents in School (CCAMPIS) Grant
Funding is available for PELL eligible students to be used to cover the costs of your child attending the Children's Center while you are in class. Please contact the center for details.