Get the Full College Experience
MCCC has partnered with nearby Gwynedd Mercy University (GMercyU) to provide you with affordable student housing.
Located minutes from our Central Campus in Blue Bell, GMercyU residence halls serve as your home away from home. There you'll have access to amenities such as Wi-Fi, lounge areas with full kitchens, free washers and dryers, and cable. Meal plans are also available for purchase.
For students living at GMercyU's campus, you have the opportunity to use community resources and get involved with student activities.
Cost
On-campus housing is a convenient and economical way to immerse yourself in college life.
Montco/GMercyU Room and Board per Semester
$6,050 - room/10-meal plan
$6,185 - room/15-meal plan
$6,430 - room /19-meal plan
Please note that you are responsible for transportation to and from MCCC.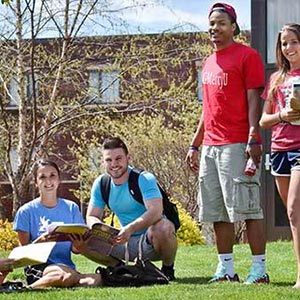 Take a closer look at the four GMercyU residence halls located on a 160-acre campus in Gwynedd Valley, Pa.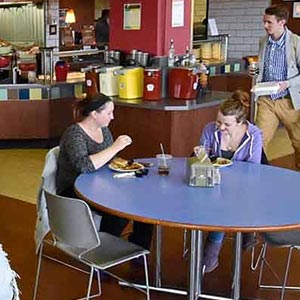 From grab-n-go meals to an "all you can eat" dining hall, you have options. Learn more about food services and meal plans available at GMercyU.