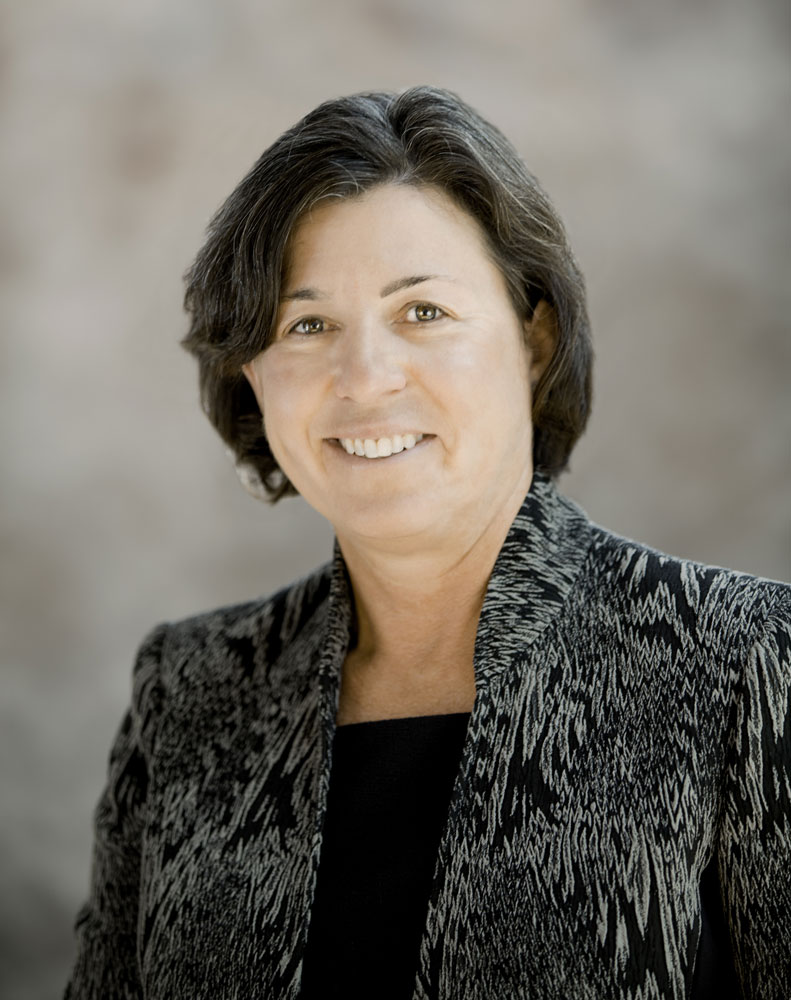 Dr. Karen A. Stout was appointed as the fourth President of Montgomery County Community College in 2001 and served through 2015. During her distinguished 14-year tenure, Dr. Stout led the College with visionary thinking, strategic planning and student success at the heart of her work. To honor her many contributions to the College and community, the Board of Trustees has named her President Emerita. She was also presented with an honorary associate's degree in letters during the College's 2015 commencement ceremony.
Dr. Stout challenged faculty, staff and community stakeholders to connect their daily tasks with the College's student success work, and soon, access, success and completion became woven into the institution's culture. As a result, enrollment grew by 30 percent and the number of graduates increased by 70 percent during her tenure. Dr. Stout also oversaw the design and implementation of three strategic plans and a master facilities plan that changed the face of the Central and West campuses, created the Culinary Arts Institute and built the technology and instructional supports for a thriving online community.
Under her leadership, Montgomery is recognized nationally as an Achieving the Dream Leader College for many of its programs and initiatives designed to improve access and success. Examples include a Minority Student Mentoring Initiative, financial literacy education, reimagined student entry and advising processes, educational planning tools, peer mentoring, and a new approach to developmental education.
Many of those initiatives resulted from Dr. Stout's frequent engagement with students. She gave students a voice by adding student representation to all college-wide committees, and she provided several opportunities each semester for students to share their ideas and concerns over lunch during a popular "Wraps with the President" program. She also hosted more than 500 episodes of "Montgomery County Community College On The Air," a weekly radio program produced by Communication students.
Early in her tenure, Dr. Stout established an integrated Student Success Center, providing students with streamlined access to academic advising, counseling, job placement support and transfer evaluation in a central and prominent location at each campus. The center is a physical representation of her passion for student access, success and completion at the College's Central and West campuses. Today, the center bears a new name: The Karen A. Stout Student Success Center.
In addition to renaming of the Student Success Center, one of the Foundation's hallmark events—the Leading Women Symposium and Golf Experience—also bears Dr. Stout's name in honor of her commitment to philanthropy. The annual Karen A. Stout Leading Women Symposium and Golf Experience, held each spring, raises funds for women's scholarships and programming while facilitating valuable networking opportunities for its participants.
Dr. Stout leaves behind a personal philanthropic legacy for future Montgomery students through two contributions to the Foundation's comprehensive "Futures Rising" campaign, which raised $10.5 million in two years. She has established a Phi Theta Kappa Challenge Fund, which helps qualifying, Pell-eligible students pay half of the honor society membership fee, and an Endowed Scholarship Fund awarded annually to a student pursing a career in Communication.
On July 1, 2015, Dr. Stout assumed the role as President and CEO of Achieving the Dream, Inc., a national, non-profit student success reform network that serves more than 200 community colleges and nearly four million students in 35 states.