On-going support services
Talkspace – online therapy program
Talkspace is an online therapy service (PDF) that connects you to a dedicated, licensed therapist from a secure, HIPAA-compliant mobile app and web platform. Clients can send their therapist text, voice or video messages - anytime, anywhere.
As a student, you now have the ability to receive online, asynchronous therapy at no cost to you. Talkspace communication is confidential and secure. You will need your College email to sign in.
---
MindWise Mental Health Screening
MindWise Mental Health Screening is an interactive, quick and anonymous online health screening tool. Find an overview of signs and symptoms of treatable disorders and resources for local treatment options. Screenings are available for current wellbeing for yourself or a loved one.
This assessment:
Screens for anxiety, depression, bipolar disorder, posttraumatic stress, disordered eating, psychosis, alcohol and substance use, opioid misuse, gambling, and wellbeing
Gives an overview of the signs and symptoms of treatable behavioral health disorders
Provides information and resources for quality, local treatment options
---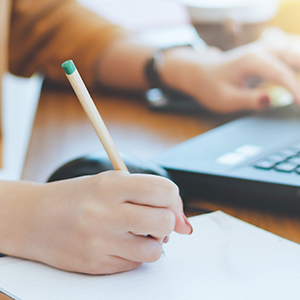 Access to Community Services
To further support your well-being, we have created a comprehensive list of local and national resources available to you.